The Panthers had only three quarters with the heart and soul of their defense on the field in 2011.
Three-time Pro Bowler Jon Beason was lost for the season in Week 1 when he tore his left Achilles tendon. But Beason is set to return as a full participant at training camp, and he'll be joined by another veteran linebacker making a comeback.
Thomas Davis has missed the better part of three years due to three successive injuries to his right knee, but he too is expected to be in action when camp opens July 28.
And in addition to the seasoned vets returning from injury, the linebackers are welcoming a fresh-out-of-college newcomer.
Luke Kuechly – the ninth overall pick in the 2012 draft -- enters his first NFL season after an impeccable collegiate career.
The tackling machine from Boston College, who set an NCAA record with 14 tackles per game, will face stiff competition in that department within his own pro locker room as tackle-hungry teammates James Anderson (the franchise record holder with 174 stops in a season) and Beason (the previous record holder with 169) suit up alongside the rookie in 2012.
Jon Beason
Suffered a torn left Achilles tendon in the 2011 season opener and was placed on injured reserve. ...  Had never missed a start prior to the injury. ... Led the Panthers in tackles for the fourth consecutive year with 162 in 2010, the second most in team history. ... Earned his third consecutive Pro Bowl selection in 2010.
James Anderson
Became the franchise's all-time leader for the most games played by a linebacker after stating all 16 games in 2011 and set a team record with 174 tackles. ... Finished second on the team with a career high 154 tackles in 2010 and tied for second with 3.5 sacks.
Thomas Davis
Started the first two games of the 2011 season at strongside linebacker before being placed on injured reserve with an injured right knee. ... Missed the entire 2010 campaign with a torn anterior cruciate ligament in his right knee. ... Recorded a career-best 136 tackles in 2008.
Jordan Senn
Played in all 16 games last season, notching his first seven career starts and posting a career-high 73 tackles. ... Played in 14 games in 2010. ... Started his career in Indianapolis before signing with Carolina.
Jason Williams
Played in 14 games with two starts and led with Panthers with 15 special teams tackles in 2011. ... Started two games for Carolina in 2010 after starting the season with the Cowboys. ... Selected in the third round by Dallas in the 2009 draft. 
Jason Phillips
After being claimed off waivers from Baltimore, played in four games with the Panthers in 2011. ... Started all 50 games played at middle linebacker for Texas Christian. ... Only player in conference history to earn All-Mountain West honors four consecutive years.
Kion Wilson
Played in five games for Carolina in 2011 after entering the NFL with the Chargers in 2010. ... Was a first-team All-Big East Conference choice and was named the team's defensive most valuable player as a senior at South Florida.
---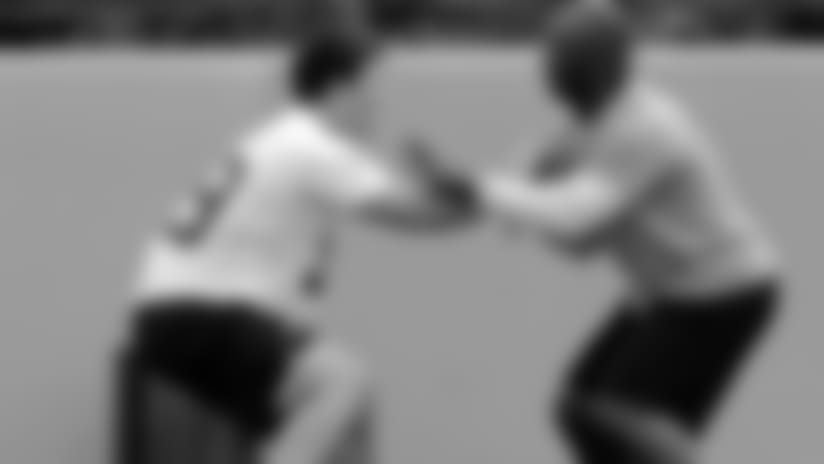 Luke Kuechly
Played in 38 games with 37 starts at Boston College and entered NFL following junior season. ... Finished career with an ACC and school-record 532 tackles, as well as 35.5 tackles for loss, 2.5 sacks, two forced fumbles, four fumble recoveries, seven interceptions and 10 passes defensed. ... Tackle total ranks second in NCAA history.
---
Kenny Onatolu
Started one game and appeared in all 16 for Minnesota in 2011. ... Finished third on the team with 15 special teams tackles and was a member of Vikings return unit that rated second in the NFL with a team-record 26.9-yard kickoff return average.
---