On a Panthers defense that struggled much of the 2011 season, it wasn't easy being the last line of defense.
After the safeties played a pivotal role in 2010 for a defense that held together but often couldn't do enough to make up for a rebuilding offense, the shoe was on the other foot last season.
The offense flourished, while the defense tried to hold on. Early injuries at linebacker and defensive tackle amped up the pressure on the safeties.
The Panthers defense failed to crack the top 20 out of 32 NFL teams in passing yards allowed, touchdowns allowed and interceptions.
The defense, however, showed significant improvement over the course of Carolina's 4-2 finish to the season, and safeties Charles Godfrey and Sherrod Martin previously have demonstrated that they can get the job done.
Also, the depth at the position has increased significantly with the addition of a couple of free agents.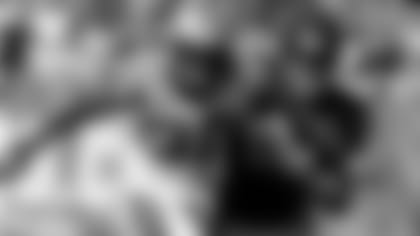 Charles Godfrey
Ranked second on team with 100 tackles last season, his second straight campaign with a triple-digit tackle total. … 2008 third-round pick has been a starter since Day One, missing six games over four seasons because of injury. … Has at least one interception in each of his four seasons, including five in 2010 and two last year.
Sherrod Martin
Started all 16 games at free safety last season, notching 62 tackles and tying career high and with three interceptions. … Secured Panthers' first road victory in nearly two years with a late interception at Indianapolis in Week 12. … 2009 second-round draft pick took over as full-time starter in 2010 and racked up a career-high 90 tackles.
Jordan Pugh
Panthers' sixth-round selection in 2010 has played in every game when healthy over first two seasons with three starts. … Concussion concerns cost him four games last season, when he recorded 16 tackles. … Recorded only interception in first NFL start as a rookie.
Jonathan Nelson
Made NFL debut by starting at strong safety in Week 16 last season and responded with an interception and nine tackles. … Spent previous five weeks on practice squad. … Selected in the seventh round of the 2011 draft by the St. Louis Rams but was waived in the final roster cutdown.
---
D.J. Campbell
Panthers' seventh-round pick became a starter before senior season at California and helped the Bears lead the Pac 12 in pass defense while recording 71 tackles. … Primarily a special teams player first three seasons, a standout one at that.
---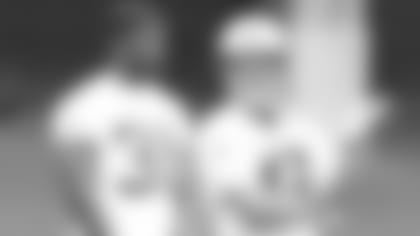 Haruki Nakamura
Signed as an unrestricted free agent in the offseason after spending first four NFL seasons backing up perennial Pro Bowl safety Ed Reed in Baltimore. … Second on team in special teams tackles in 2010 and 2011. … Doesn't have any interceptions or sacks in 56 regular season games but has one interception and 1.5 sacks in seven postseason games.
Reggie Smith
Played in every game the last two seasons at safety for San Francisco, starting seven times. … A key reserve last season that had a crucial pass break-up that helped 49ers advance to the NFC Championship Game. … Started final seven games at strong safety in 2010. … A third-round pick in 2008, converted from cornerback in 2009.
---