The Panthers' season is over. And let's face it, the Saints are a better team. Or, as head coach Ron Rivera said afterward, "Our nemesis." 
New Orleans' 31-26 win made them a perfect 3-0 against Carolina this season by a combined score of 96-60.
To their credit, the Panthers roared back after they appeared to be dead multiple times, and they're going to have a hard time getting over an intentional grounding call that thwarted their final drive. Still, they did put themselves in a tough position to begin with. 
The Panthers didn't need to play perfect Sunday, but they needed to play pretty darn close to it. They didn't in the first half. 
The most harmful sequence took just 14 seconds and looked like this: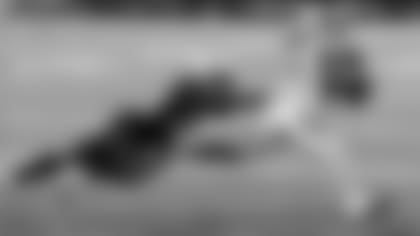 Kaelin Clay dropped a touchdown that would've put the Panthers on the board first.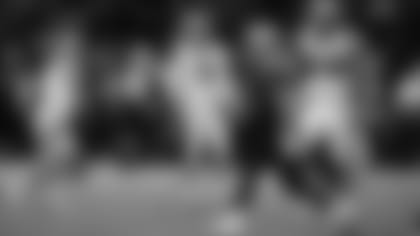 Graham Gano missed a 25-yard field goal.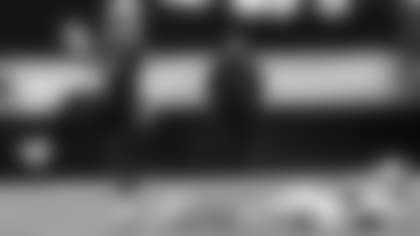 Old friend Ted Ginn burned the secondary for an 80-yard touchdown. It was the longest play for the Saints this season and the longest allowed by the Panthers.
Carolina heads home with a final record of 11-6, and through 23 seasons, the franchise record – including the postseason – is 192-192-1. 
—The Saints scored three touchdowns in the first half. The Panthers made three field goals – and missed one. Sure, the intentional grounding call will forever be a talking point, but those missed chances in the first half were a killer. 
—Saints running backs Alvin Kamara and Mark Ingram averaged 193 yards from scrimmage this season. They totaled 69 Sunday. What did in the Panthers' defense was an inability to cover wideout Michael Thomas, who caught eight of his nine targets for 131 yards. 
—After starting the game 1-of-4, Saints quarterback Drew Brees finished the first half 12-of-14 for 224 yards and two touchdowns. He's a machine when he gets on a roll. 
—Former general manager Dave Gettleman made a lot of good decisions during his four seasons with the Panthers. Letting Ted Ginn Jr. go a second time was not one of those. Not only would Ginn's speed have made a huge difference to an offense that struggled to connect on deep balls, but he burned the Panthers in multiple games this season. 
—Football's a funny game, example No. 13,424: Graham Gano missed a 25-yard field goal, his first miss under 30 yards in 53 attempts. He bounced back by booting through a 58-yard at the end of the first half, the second-longest of his career and the longest in franchise history. A John Kasay 56-yarder against the Packers in 1998 was the previous record.