CHARLOTTE – Five takeaways. Five sacks.
The Carolina Panthers bounced back from last week's uncharacteristic defensive performance with one that perfectly fits their winning formula. The defense got to quarterback Philip Rivers early and got its hands on the ball often to set the tone and pave the path for a 28-16 victory over the San Diego Chargers.
In the Panthers' five victories this season, they've averaged 7.2 combined takeaways and sacks. In their seven losses, they've averaged 3.9 combined takeaways and sacks.
"Last week wasn't like us at all, so we wanted to go out and reinstate the identity of our defense," said rookie cornerback Daryl Worley, whose first career interception helped the Panthers bounce back from a 33-point loss in Seattle last Sunday. "That's what we worked on all week – turnovers. We were exceptional in practice this week, really overemphasizing it. It showed in the results.
"When you take the ball away and give our offense more chances to score, you've done your job."
When the Panthers last appeared at Bank of America Stadium, they came away with a 23-20 victory that improved Carolina to 4-6 and kept hope alive for a fourth consecutive NFC South title. But a demoralizing two-game West Coast swing against two of the NFL's best sent the Panthers home with faint playoff hopes at best and turned their focus toward winning just one game.
"Just win. That's what we did today," safety Tre Boston said. "We can't worry about woulda-coulda-shouldas. We're building on this year and for next year. We're just trying to keep ourselves in it this year by just doing what we can, by getting Ws each week."
The Panthers began writing the narrative their way from the very first snap of the game, when Rivers had to dump the ball into the turf as safety Kurt Coleman – back from injury along with defensive end Mario Addison – closed in on him. Running back Melvin Gordon was stuffed for no gain on the next play, then defensive tackle Kawann Short recorded his first of two sacks on third down.
When Worley started the second quarter with an interception, eight of San Diego's first 15 snaps had resulted in either a turnover, no gain or a loss of yardage. When Rivers next returned to the field, the Panthers were up 17-0.
"That was the idea," head coach Ron Rivera said. "We were able to do it early and create some takeaways and some field position. Early on, field position was huge. You would have just loved for us to punch it in and score more touchdowns as opposed to kicking field goals."
The Chargers' three-and-out to start the game helped set up Graham Gano for his first of three first-half field goals, then San Diego's second drive ended with Short's second sack and the first of five Carolina takeaways – with Short stripping Rivers and fellow defensive tackle Paul Soliai pouncing on the ball.
The offense couldn't turn field positon into points this time, but an exchange of punts set Carolina up at San Diego's 35-yard line, and Jonathan Stewart paid it off with a 1-yard plunge.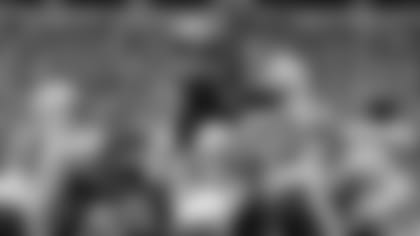 Then, after Worley's interception, the offense responded with its most complete drive of the day, a 58-yard march capped by a perfect pass in traffic from quarterback Cam Newton to wide receiver Devin Funchess on third-and-goal from the 6.
"That makes life easy, our defense giving us the ball repeatedly in that kind of position," said tight end Greg Olsen, referencing Carolina's average starting field position in the first half, which was the San Diego 45. "They were incredible – five sacks, five turnovers? You're going to win a lot of games.
"They were the story of today."
San Diego mustered its fourth first down on its next drive and managed its third turnover on the drive after that, when linebacker A.J. Klein strip-sacked Rivers and defensive end Wes Horton recovered. The Panthers got field goals off both those defensive stands for a 23-0 lead, and Carolina hung on from there.
Rivers finally found some success late in the first half, when he recognized the Panthers had jumped offsides and decided to take a deep shot that resulted in a 46-yard completion to Tyrell Williams inside the 10, setting up Rivers to hit tight end Hunter Henry for a 9-yard score with 1:03 left in the half.
A field goal drive by each team ate up most of the third quarter, then the Chargers threatened to make it a little too interesting. Down 26-10 late in the third, Rivers hit Dontrelle Inman for a 19-yard score, but Worley kept it a two-score game with a beauty of a breakup on a two-point attempt bound for tight end Antonio Gates.
Linebacker Shaq Thompson's first career interception set up the offense to put it away for good, but on first-and-goal from the 4, Newton was picked off by cornerback Trovon Reed, who appeared to return it 100 yards for a touchdown. On replay review, however, Reed was ruled to have been touched down by wide receiver Kelvin Benjamin 97 yards from the end zone.
The Chargers still had the ball at least, but the Panthers soon were the ones with more points, with Addison sacking Rivers in the back of the end zone for a safety that at long last put it away.
"We got a little stale in the third quarter," Rivera said, "but we came back and did the things we needed to do in the fourth."
View game action photos from Carolina's 28-16 win over San Diego.