FOXBOROUGH, Mass. - It is good.
Graham Gano's 48-yard field goal as time expired gave the Panthers a 33-30 victory over the New England Patriots. 
"(Gano's) made some big kicks for us, and this will be right up there as one of the really big ones," head coach Ron Rivera said.  "It's one of those things, you knew he was going get an opportunity, and again it's one of those positives things. This is a watermark – everybody is going to compare themselves to (the Patriots), and I think our guys came out and played well against them."
The Panthers held a 30-16 lead early in the fourth quarter, but Tom Brady and the Patriots battled back with back-to-back touchdowns – an 8-yard rush by Dion Lewis and a 1-yard touchdown pass to Danny Amendola. New England erased Carolina's lead but put Cam Newton in position for a game-winning drive with three minutes remaining.
The offense clicked, not only on the final 10-play, 46-yard drive to put Gano in range, but throughout the entire game.
"I feel like this was a breakthrough game for us offensively," Newton said.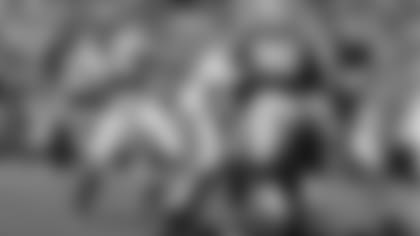 Newton rediscovered the mojo that he'd been missing through the first three games. He threw for 316 yards and three touchdowns against the Patriots, all while completing nearly 76 percent of his passes. He even added a rushing touchdown to the mix, becoming the first NFL quarterback with 50 rushing touchdowns. 
"You saw a guy that was as competitive as all get-out," Rivera said. "(Newton) knew he was playing against one of the all-time great quarterbacks in the league. He wanted to show that he could play with that guy." 
Newton and the Panthers matched the Patriots stride for stride early on. After New England opened the game with a 41-yard field field courtesy Stephen Gostkowski, Carolina answered on the ensuing drive with 32-yarder from Gano. The trend continued as Newton matched Brady's 2-yard touchdown pass to wide receiver Chris Hogan with a 28-yard touchdown pass to running back Fozzy Whittaker. 
However, instead of matching the Patriots' field goal on the ensuing drive, Newton tossed a 10-yard touchdown strike to wide receiver Devin Funchess to give Carolina all the momentum and the lead entering the second half, which ultimately carried into the final kick of the game.
"A great game by (Funchess)," Newton said. "He made some big boy catches and kept moving the ball forward."
Funchess finished the game with 70 yards receiving, the most since Week 17 of the 2015 season, and two touchdown catches. Kelvin Benjamin hauled in his first 100=yard receiving game of the season while Jonathan Stewart added 68 yards on the ground, becoming the Panthers' all-time leading rusher.
"You can build off this kind of momentum," Rivera said. "You got to take it and use it. You can't waste it. We have a real tough opponent coming up next week in Detroit, so we need to be ready for them, but you can use this as a springboard."
Images from the Week 4 contest between Carolina and New England.