CHARLOTTE - The Carolina Panthers' defense couldn't contain Drew Brees and the New Orleans Saints in the first NFC South matchup of the season, falling 34-13.
Carolina started well. The Panthers offense appeared to click on the opening drive. Running backs Jonathan Stewart and Christian McCaffrey carried the load, totaling 57 of the Panthers' 61 yards. However, despite averaging over four yards per play, the drive ended in a field goal after Newton suffered a sack on third down in the red zone.
"When you kick two field goals against a defense that has had some early struggles, it gives them a little bit of momentum," head coach Ron Rivera said. "But if you go down and you take the opening kickoff because they deferred and you score right away, that's a pretty powerful thing for your offense. We had a chance to make a statement as a football team and we didn't."
It was all Saints from there. New Orleans marched 75 yards down the field in their first possession, immediately topping Carolina's opening field goal. Running backs Adrian Peterson and Mark Ingram and wide receiver Tommylee Lewis shared six carries for 25 yards, setting up the passing game for Brees. The quarterback and wide receiver Michael Thomas connected five times for 50 yards, including a 5-yard slant for a touchdown.
"The biggest thing initially is I didn't think we were getting enough pressure on the quarterback," Rivera said. "I think that's part of why he had some success."
The score marked the first deficit of the season for the Panthers and the first touchdown allowed by a defense that limited its opponents to six points combined in Weeks 1 and 2.  
After the Panthers (1-2) drew within 7-6 following a 48-yard Graham Gano field goal, linebacker P.J. Williams intercepted Cam Newton over the middle. New Orleans took over inside the red zone and only needed four plays to punch it in. Brees found Thomas to move the chains on third-and-8 before tossing an 11-yard score to wide receiver Brandon Coleman.
New Orleans increased its lead at the start of the second half. Brees unloaded deep balls twice on the eight play, 75-yard drive - first to tight end Coby Fleener for 21 yards and second to former Panthers wideout Ted Ginn for a 40-yard touchdown pass. The score put the Saints up 24-6 over their NFC South rivals.
"We were in man and I took my eyes off him just to check with my alignment," cornerback James Bradberry said. "They quick released me inside and played trail technique from there and they threw it over top of me."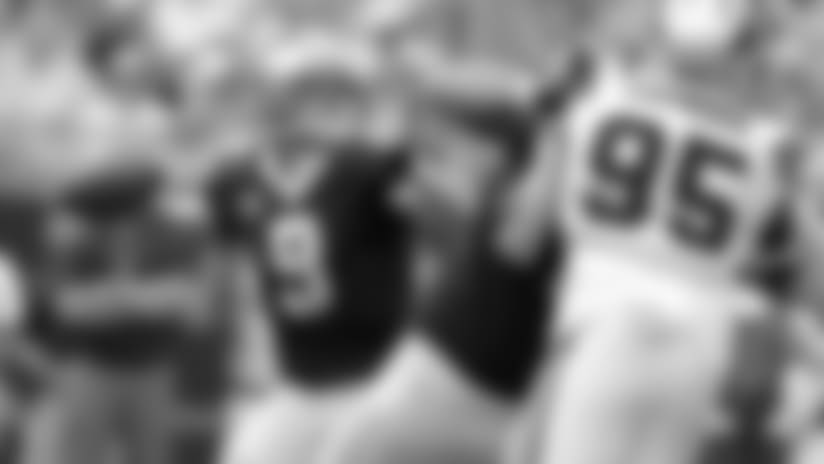 Carolina responded near the end of the third quarter. The Panthers were backed up against the goal line to begin the drive, but Newton linked together the best passing drive of the game. A 19-yard strike to wide receiver Devin Funchess gave Carolina some breathing room. After McCaffrey picked up two yards on the ground, Newton unloaded a 37-yard dart down the left sideline to the running back. Funchess corralled another 21-yard pass before McCaffrey hauled in an 11-yard toss over the middle, setting up Newton for a three-yard touchdown sneak. It marked his first rushing touchdown of the season and the first touchdown in seven quarters for the Panthers. 
"Because we missed opportunities, quite honestly," Rivera said on the lack of touchdowns. "That's about as simple as it gets. We had some throws we missed, some blocks we missed. There is no secret to it. We see it every time we put the tape on. We have to correct those things."
The late score sparked a potential comeback, but two Newton interceptions in the fourth quarter deflated Carolina's hopes.
"We didn't play Panther football," Funchess said. "We'll (evaluate) it tomorrow, fix everything we've got to fix and come back Wednesday ready to rock."
View photos from Carolina's loss to New Orleans at Bank of America Stadium.