INDIANAPOLIS – Three of the Panthers' top four wide receivers could become unrestricted free agents next month, and their leading receiver last season and in franchise history will celebrate his 35th birthday the Monday after the NFL Draft.
So it should come as little surprise that one of the most talked-about positions at the NFL Scouting Combine was talked about by Panthers head coach Ron Rivera on Friday.
"Wide receiver, offensive line, defensive secondary, defensive line - it is deep," Rivera said of the draft class that he's checking out in Indy. "You've got to look at all the options going forward.
"The biggest thing is to go through the Combine right now, evaluate the talent that's out there, see who they are. And then say, 'OK, this guy is going to be that kind of guy,' or 'There's not that kind of guy.' And we'll also look at the list of free agents."
Time will tell if the NFL free agents list that will go live March 11 will include some combination of Brandon LaFell, Ted Ginn and Domenik Hixon, who combined to 92 passes for 1,238 yards and 11 touchdowns for the Panthers last season. Steve Smith, who led Carolina wide receivers with 64 catches for 745 yards and added four touchdowns, won't be on the free agent list but realistically doesn't have too many seasons left in him.
"We're going through our process, and Steve is a part of what we're doing going forward," Rivera said. "How big of an impact he's going to have for us, that's going to be determined as we go through the draft process and through free agency. We'll see.
"It's all about the evaluations. We have to look through everything. There's a lot of scenarios that we're putting together as a football team. But Steve's part of who we are, and we'll go from there."
Regardless of which receivers return for next season, Rivera acknowledged that this offseason could provide a chance to upgrade the position group – if the right fits can be found.
"We're going to look for a guy that's very dynamic and that can come in and contribute right away," Rivera said. "A lot of these guys were in offenses where they played one position and one position only, and they run a combination of routes, and that's it. As you get out and watch the wide receivers, you try to find guys that can run different combinations of routes.
"We as a coaching staff have to come away feeling really good about these young receivers that are draft-eligible. Were they in the kind of system that gave them a chance to grow and learn how to do those things, or are these guys that are going to have to start from scratch? We have to find guys that we believe understand what we do so their transition into our offense can be easy."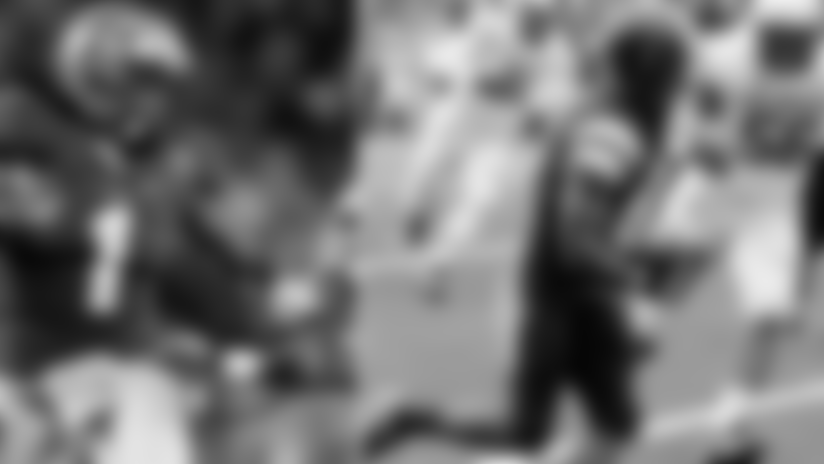 Some of the wide receivers that could be considerations when the Panthers pick 28th overall in the May draft passed through the media room Friday at the Combine – guys like big target Kelvin Benjamin from Florida State and Smith wannabe Brandin Cooks from Oregon State. All 48 receivers invited to the Combine are scheduled to take to the Lucas Oil Stadium turf Sunday for position drills.
The Panthers have drafted a wide receiver in the first round of the draft just once in franchise history, but anything is possible with their best-player-available approach.
"You're going to see some really good players fall to the second round, and everybody's going to go, 'That's the steal of the draft,'" Rivera said. "You may even see one or two guys go in the third round and somebody say, 'That's the steal of the draft. That's because there's a lot of depth."
With so many potential free agents, the likelihood is that the Panthers won't look exactly the same at wide receiver next season. But with the draft, other teams' free agents and younger players already on the roster all standing as options, about the only sure thing is who will be throwing the Panthers' passes in 2014.
"We have to make decisions that are best for the organization going forward – that's how we'll treat all our decisions for all the positions," Rivera said. "But we're at the Combine right now. We've got free agency coming up, and we know we're going to have to start talking to people. (General manager) Dave (Gettleman) and his guys are putting the scenarios together so that when we get into next week, we'll start doing the things that we need to do.
"This is about patience. Things are going to happen when it's time for them to happen. Until we finish here and get done with the Combine, those things won't be addressed."