CHARLOTTE – As someone who works over at 800 South Mint St., let me be the first to say I'm grateful real life isn't truly like the movies.
I just watched "Draft Day," a 2014 sports drama film that feels much more like a cautionary tale against the dangers of under-preparing and overreacting than a slice of a general manager's life – or so I hope, for Scott Fitterer's sanity.
Laying out some initial, random, and cardinal points before we jump into the deep side of the pool (and "make a splash," as the owner droned on about in this movie): "Draft Day" is not realistic. The draft room events (and many of the situations around them) would not and should not unfurl like they do. It rapidly crescendos into melodrama. The characters are exceedingly selfish, and not particularly likable. If I was a betting woman, and the over-under for total eye rolls through this 110-minute film was set at 50.5, I'd feel secure hammering the over.
We naturally watch films, listen to music, or view works of art through our own lens, with perspectives colored by our past experiences, interpretations of the present, and views on the future. From my vantage point, I watched a movie about an NFL franchise holding the draft's top pick as a staff writer who has been covering an NFL franchise holding the draft's top pick for a few weeks.
So when the movie "Draft Day" opened on the actual first day of the draft, and it involved fictional Cleveland Browns GM Sonny Weaver (portrayed by an ever-so-solemn Kevin Costner) taking the call to trade up that morning (without speaking with his head coach, mind you), the first thoughts sprinting through my brain's frontal lobe involved the content team. We've been so busy churning out content all around that No. 1 pick, and not only does it reduce stress to have some weeks to process such a move, but it also helps us make the content fun and engaging.
The cast of "Draft Day" didn't involve a writer, photographer, or videographer, and honestly, I'm grateful for it. Our jobs shouldn't be interesting enough for the movies. And while I'm sure it's interesting to be Scott Fitterer, Frank Reich, Samir Suleiman, or any of our scouts, I'd venture to say they'd hope their lives don't reach this level of chaos at any point – but especially DRAFT DAY.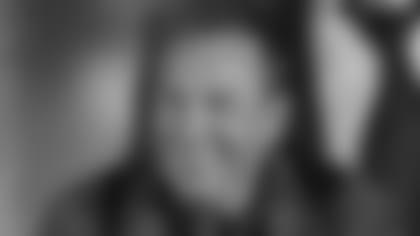 Without spoilers (It's 10 years old, but I'm not a monster!), this film involves enough trading and numbers and deals to fill up a month's worth of decisions across roughly 12 fictional hours. That's not to say the Panthers' GM isn't known for "being in on every deal," but any sane person knows to place boundaries ahead of where Sonny Weaver takes them.
And the leading man of "Draft Day" should have also taken some time to clean up his personal life before sliding headfirst into a chaotic night in April with reckless abandon. But I'll leave out the details about his rendezvous with Jennifer Garner's salary cap expert character for the sake of relevance – this film brings plenty of Weaver's personal issues to a fever pitch on his most important day of the office. Because cinema!
This film's true main character could've been Weaver's cell phone, used to make and take several calls that could cause even the best wireless providers to ponder its unlimited-minutes policy deep into the 2010s. This seemed like one of the more realistic aspects of "Draft Day" – fielding inquiries from other teams, coordinating plans with the owner, learning about the prospects, and making judgment calls.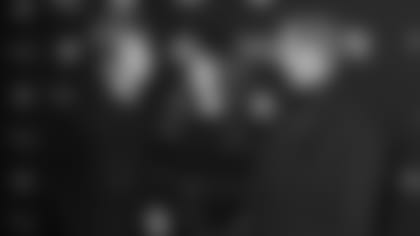 But ironically, Weaver could've helped many of his problems by being a better communicator – and perhaps hiring a group of scouts that had prepared a bit more on the consensus top quarterback before the afternoon of the draft. Or a head coach that didn't antagonize him. This group really was researching their No. 1 prospect with less than 10 hours to go before they made their choice. And that was, for lack of a better word, a choice.
That's why I was relieved to be watching a movie filled with chaos around the first overall pick, knowing that I've covered a team that has covered its bases long before the day of the draft. Yes, rolling deep into multiple pro days, emphasizing the process, focusing on conviction, and eventually arriving at a consensus will probably result in lower blood pressures than any of the poor characters in "Draft Day" felt when they turned in their No. 1 selection.
I'm not writing this with a naïve view that wild things won't happen. But my goodness, the rollercoaster of this movie wouldn't be conducive to a healthy life. And from what I've been witnessing throughout the pre-draft process here at Carolina, the prep work should create at least some peace around Bank of America Stadium than they had in "Draft Day."
And for that, we should all be thankful.
We asked Panthers fans in Charlotte who they wanted with the first pick of the 2023 NFL Draft.