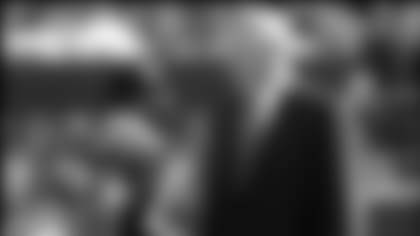 Carolina Panthers Owner/Founder Jerry Richardson underwent heart transplant surgery overnight at Carolinas Medical Center in Charlotte. The five-hour surgery, which began at 8 p.m. Sunday and did not conclude until approximately 1 a.m. Monday, was performed by Dr. Mark Stiegel and Dr. Eric Skipper.
Richardson was resting comfortably Monday morning in the post-operative cardiovascular recovery unit at Carolinas Medical Center, and Stiegel said "the donor heart was working well." A heart transplant patient typically remains in the hospital for a period of time, and the normal recovery time can be between three and six months.
Richardson was placed on the UNOS (United Network for Organ Sharing) heart transplant waiting list at Carolinas Medical Center in early December. He had not felt well through the fall and received a pacemaker/defibrillator in November. Richardson had undergone coronary bypass surgery in October of 2002.