CHARLOTTE – "Disappointment" was head coach Ron Rivera's first word in his press conference moments after his Panthers suffered a 28-23 loss to the Philadelphia Eagles on Thursday Night Football.
A late night and early morning didn't change his sentiment. Review of the game tape also didn't change his view that the disappointment is more of a fleeting feeling than a sign of trouble.
"There is reason to be disappointed, but there most certainly isn't any reason to think we're not good enough," Rivera said. "We're a pretty good football team. We're 4-2. We just lost to the best team in the NFC right now or the second best behind Green Bay, and we had a chance to win at the end – twice."
Rivera isn't simply burying his head in the sand and saying "it is what it is" and moving on. He probably could do just that given that this is a league built on close games and the Panthers have already shown they can win close games. It's been 45 years since one won them all.
Rivera recognizes that things need to improve moving forward, it's just that he's moving forward with confidence because the Panthers were right there against a fellow 4-1 team in a game where so many things went wrong.
"Believe me, if you put the tape on and looked at it the way we did, I think you'd agree with the way I feel right now," Rivera said. "I am disappointed for those guys in the room just because they played hard, they gave great effort.
"We didn't always play smart and we missed some opportunities. … This really was one or two plays. If we catch a ball here or there, make a block here or there or make a tackle on a third-and-long that led to a touchdown, who knows?"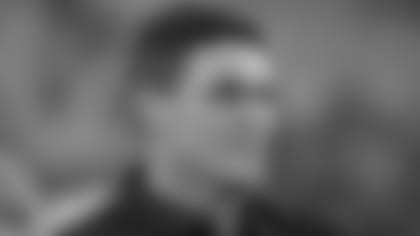 The areas of concern are obvious. On offense, the run game struggled mightily for the second consecutive game, and that simply can't continue. Still, with the running backs netting 29 yards on their last 34 rushes, the Panthers won in Detroit and nearly knocked off Philadelphia.
Unfortunate turnovers for the offense also are a concern and are probably the primary reason the Eagles emerged victorious. Two interceptions – one forced by Philadelphia's pass rush and one unforced – allowed the Eagles to score 15 of their 28 points by traversing 29 yards.
Speaking of turnovers, the lack of those created by the defense – particularly in terms of interceptions – is the most crucial concern on that side of ball. Through six games, the Panthers have picked off one pass, and that came in the season opener.
"We'll tip a ball and have a chance to catch it. Guys have just got to make plays," Rivera said. "It's one of those things right now that unfortunately we're just not getting. We've just got to keep working at it, stressing it, and hopefully those opportunities will come."
For the most part, the personnel are in place to improve in the areas of inconsistency. Despite suggestions Friday that linebacker Luke Kuechly should be fine after he exited Thursday and entered the concussion protocol, his status is officially up in the air as symptoms don't always immediately present.
Kuechly clearly is a key cog in a fierce front seven, and the back end should be buoyed by the return of Kurt Coleman at safety in the relatively near future - though Rivera stands pleased with the defensive backs as it is.
The outside corner slot opposite James Bradberry looked like a revolving door for the second straight game with starter Daryl Worley and relative newcomer Kevon Seymour again splitting reps, but more accurately it's a window of opportunity.
"We like both of them, think both of them have an opportunity to help us," Rivera said. "The only way they're going to get better is to play. If you only play one guy, the other guy never gets any reps, and we feel like both guys played very well and have similar attributes.
"It's a situation where we're trying to develop guys. Right now James Bradberry is playing at a very, very high level, and we want to make sure both guys that we have on the other side are getting reps and developing as football players that can help us."
In the middle of an offensive line mostly thriving in pass protection but stymied in the run game, Rivera believes perennial Pro Bowl center Ryan Kalil has a shot at returning next game. Kalil hasn't played since Week 1 with a neck injury, but Rivera expects him to practice in some capacity when the Panthers return to the practice field Tuesday.
With three of the team's six captains – Kalil, Coleman and tight end Greg Olsen – not playing for the second straight week and with Kuechly not finishing, the Panthers had just two captains in action down the stretch Thursday. Leadership matters, but this team remains deep in that area and has a head coach that leads with positivity based on past successes rather than pessimism and panic.
"Now is an opportunity for us to reflect," Rivera said of the mini-bye. "I told them, 'You study this, learn from this and good things will happen. If you don't, you're doomed to repeat it.' Hopefully they understand that."
View the top photos from Panthers vs. Eagles by team photographer Melissa Melvin-Rodriguez and second shooters, Jamey Price and Andrew Dye.