CHARLOTTE – The Panthers took the practice field Sunday after making their first round of cuts, and afterwards, head coach Ron Rivera addressed the decision to part ways with wide receiver Stephen Hill.
"Stephen came in and did the best he could under the circumstances," Rivera said. "I'm just real proud of who he was for us and the effort he gave us. He gave us everything he had. It was a tough one."
Carolina also opted to waive offensive tackle David Foucault, who was always considered a work in progress as he transitioned from Canadian football. The team also released recently signed veteran offensive tackle Willie Smith.
Rivera said he's satisfied with the current depth behind starters Michael Oher and Mike Remmers.
"With what we've got right now, we feel comfortable enough," Rivera said of the offensive tackle position. "I think what Daryl (Williams) has shown us the last couple weeks has been really good. We're excited about that. He's come along and he's growing.
"(Donald Hawkins) is still a young guy that's got a few things to learn, but we want to take an extra look at him."
In addition to cuts, the Panthers thought about making an addition over the weekend. Carolina worked out several safeties in lieu of all the injuries at the position. But the team ultimately decided to stand pat.
"We like who we have, but with some of the injuries we have we most certainly have to look," Rivera  said. "We want to make sure the short list is a positive one."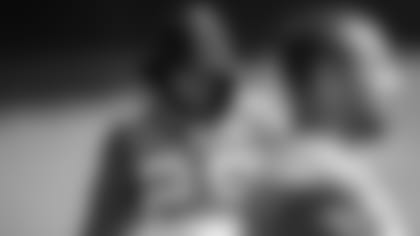 Safeties Dean Marlowe and Marcus Ball remain out, but Travell Dixon returned to practice. Marlowe did get some extensive work on the side with the athletic training staff.
"They ran him (Marlowe) pretty good today," Rivera said. "We'll see how he is tomorrow morning. If he comes back and (the hamstring) is stiff again, then there's obviously some concern."
Guards Trai Turner (shoulder) and Andrew Norwell (ankle) practiced after suffering minor injuries during the preseason loss to the Patriots. Guard Chris Scott (shoulder) also returned to practice.
Linebacker Thomas Davis, defensive tackle Kawann Short and quarterback Derek Anderson were given the day off.
View photos of practice from the fourth week of the preseason.