CHARLOTTE – Head coach Ron Rivera didn't think his team would be in this position after one-quarter of the season, but he believes they're in good position to close with three strong quarters.
"Four games isn't going to make a season. We've been in this situation before," Rivera said Monday after a 48-33 loss to the Atlanta Falcons dropped Carolina to 1-3 for the fourth time in Rivera's five-plus seasons. "They got the message I gave today, that this is a challenge. We've put ourselves in a position where we have to accept this challenge, and the only way to correct it is to take it one game at a time. That's going to be the approach.
"I'm excited. I really am. I told the guys, 'This to me is a challenge, and we're going to find out just exactly what we're made of and exactly how good we can be.' And we're going to find out who's going to play. That's the way things have to be."
The Panthers started 4-0 last season, a strong start and a strong finish – they ended up 15-1 – that had Rivera believing that slow starts were a thing of the past.
"This one is different because I think we should be better than we've been," Rivera said. "But, we haven't played like it, and it reflects in our record. Your record says what you are. We're 1-3 right now."
Rivera's first three teams started 1-3. After he took over a team that went 2-14 in 2010, Rivera's first two teams went from 1-3 to 2-8 before winning at least four of their final six games. His third team started 1-3, then won 11 of its final 12 games to roll to the first of what now stands as three consecutive NFC South titles.
Even counting the 4-0 start last season, Rivera's teams have won just 41.7 percent of their "first quarter" games. Over the final three quarters – games 5-16 – Rivera's teams have won 64.2 percent of their games.
Things won't, however, just automatically turn around because the calendar has turned to October. Obviously, concerns contributing to the 1-3 start have to be addressed.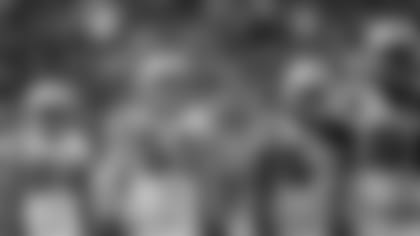 "We had some things we wanted to get done (against Atlanta) and tried to take certain things away, but we just didn't get it done," Rivera said. "Part of it, especially on the defensive side, is that we're a young football team. A lot of those young guys are still learning how to play. … We've got a young group of guys that is learning, growing, developing, and we're learning them. We've got to find those answers, and we've got to do it quickly, obviously.
"On the offensive side, it's learning to play with all the tools we have. We saw the ability to be explosive later in the game; unfortunately, it took us awhile to get rolling. … We've got Kelvin (Benjamin) back, so there's different combinations of receivers. Also at running back, it's different not having Jonathan (Stewart) out there now trying to mix it up with Fozzy (Whittaker) and Cameron (Artis-Payne) and Mike (Tolbert). We've got to find the right combinations and get those combinations on the field and use them to the best of their abilities."
It's not clear whether quarterback Cam Newton will be a part of those combinations when the Panthers host fellow 1-3 NFC South foe Tampa Bay on Monday Night Football. Newton is in the concussion protocol after sustaining a big hit in the fourth quarter Sunday and not returning.
But Newton or no Newton, it's gut-check time for this team. Fortunately, it's the kind of situation Rivera and the Panthers have responded positively to in the past.
"I'm confident," Rivera said. "I look at this as a challenge, and as the head coach I've got to accept that challenge and make sure everybody is onboard and get it going.
"I think we're a good football team with good football players."
View photos from Carolina's game against the Falcons by team photographer Melissa Melvin-Rodriguez.