LANDOVER, Md. – When trying to understand the amazing array of events that must occur for the Panthers to make the playoffs, having a math professor at your disposal could come in handy.
But when it comes to trying to take care of your part of the complicated equation while not worrying about the astronomical odds, having a coach like Ron Rivera is indispensable.
"I don't know what our path to the playoffs is, but I know there is one," defensive end Wes Horton said after Carolina dispatched of a Washington team with much more realistic playoff hopes by a 26-15 count. "But even if there wasn't a playoff scenario, we're still going to fight until the end.
"Coach Rivera refuses to let us fold just because our playoff hopes are bleak. We're playing for a ton of pride and playing for the guy next to us."
Since 2011, Rivera's first season as head coach, the Panthers have lost just five of 25 December games. Just two other coaches – Bill Belichick of the Patriots and Pete Carroll of the Seahawks – can claim the same success in December losses over that same span.
The three seasons previous to this year, Rivera's record in December either propelled the Panthers into the playoffs or secured homefield advantage for them. His first two seasons – likely like this season – December more served as a tone setter for the next year.
If Carolina's current two-game winning streak becomes a four-game winning streak and the Panthers finish 8-8, they'll still need a lot of help – more help than is realistic – to reach the playoffs for a fourth consecutive year. Seven other games over the next two weeks must break a specific way, including Washington having to follow up its Monday Night Football loss with a loss and a tie.
Would it take a Christmas miracle? Pretty much.
Will Carolina hold out for that hope as long as possible and hold up its coach's standard when/if that Hail Mary of a hope is gone? No doubt.
"It's miniscule, but we'll take it. You just never know," Rivera said. "Anything can happen.
"We're playing to win. Nothing else matters."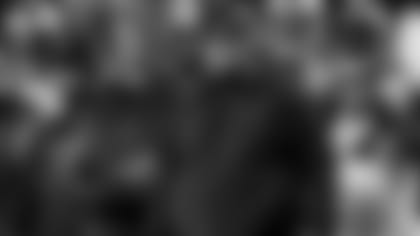 Some suggest the Panthers have nothing to play for, that winning games at this point only means losing in terms of positioning for the 2017 NFL Draft. But inside the Panthers locker room, after a week of intense preparation and the months of preparation poured out throughout the season, the joy shared by Rivera's players over a hard-earned victory is worth more than a couple of spots on the draft board.
"We prepare and come to work each and every day trying to win football games," quarterback Cam Newton said. "Coach challenged us all as men, as players, as professionals, to come out and do our job."
Monday, it was a job well done – about as well as it's been done during this frustrating season. Carolina, in fact, looked a lot like the team that improved to 14-0 this time last season. The Panthers were equally effective running the ball and stopping run. The defense took the ball away. The offense took advantage. And the entire team took care of business in the fourth quarter.
It was winning football from a team that hasn't won nearly as much as anyone hoped or forecast for that matter, but it's what their coach expected from them from Day One and what he'll expect when the Panthers get to start over at 0-0.
Odds are the Panthers won't get to press the reset button as a playoff participant and will instead have to wait until next year to be back in the race.
But in some ways, the race never reaches the finish line.
"This embodies everything we are as a team, as an organization," fullback Mike Tolbert said. "Our motto is 'Keep Pounding,' and that's what we do. Regardless of the situation, regardless of the record, we're going to keep pounding. We're going to play for each other and every game go out to win.
"Regret? I'm not a huge fan of regret. Things that happen in the past make you stronger in the future."
View game action photos from Carolina's 26-15 win over Washington.