CHARLOTTE – When asked about Cam Newton on Monday, head coach Ron Rivera strongly hinted that changes are coming for the star quarterback and the entire offense.
"There are a lot of things we're going to look at," Rivera said. "We get and understand that some things have to evolve around him, because he's evolving as a quarterback as well. He's getting older and he's going to be a different style player. We know that much."
Following a dominant season in which he accounted for 45 touchdowns and claimed NFL MVP, the 27-year-old Newton and the offense he directs has struggled in 2016.
There are a number of factors that have led to the decreased productivity from the entire unit. At that Monday presser, Rivera noted the pressure Newton faced early in the season could have set him back. And the many injuries along the offensive line have been challenging to overcome.
But as we look ahead to the evolution that Rivera wants to see take place, let's start with Newton's running, a large part of what Rivera was alluding to when he commented on the star quarterback's age and style of play.
Newton may still be firmly in his prime, but nearly six full NFL seasons of punishment as a ball carrier takes its toll. And it became apparent this year that Newton has lost some confidence in the officials' ability to protect him – inside and outside the pocket.
"We want him to last 10 more years," Rivera said. "We have to find ways to change. We have to find ways to protect him and for him to protect himself.
"Part of his evolution is learning how to survive."
Since he entered the league as the No.1 pick in 2011 Newton has compiled 3,560 rushing yards – 28.4 percent of the team's rushing output over that span.
Fewer designed runs and zone-read keepers are a starting point to decrease the wear and tear. But there's no denying Newton's effectiveness as a short-yardage runner, and Rivera knows that as well as anyone.
"We'll save it for the right time," Rivera said.
Ultimately, Rivera wants to see the traditional run game become more effective.
"We have to run the ball more effectively from the one-back and two-back sets," Rivera explained. "Our hard play-action has to be better. All those things that we took for granted because Cam was always a threat (to run) – it's different now."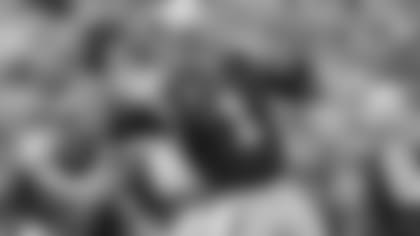 This evolution extends to the passing game, where Rivera wants to see quick passes become a strength of the offense – both to move the ball downfield and keep defenses honest. There's also a desire to incorporate more sprint-outs and rollouts to take advantage of Newton's mobility while keeping him clean.
"If he gets rid of the ball quickly, makes it happen quickly, teams can't blitz him," said Rivera, who has full confidence in Newton's mechanics and accuracy. "Then he can stand tall in the pocket and throw it downfield.
"When they drop seven, when they drop eight in (man) coverage, then he can tuck it and run as a last resort. And when he does run, do it judiciously. That's an evolution that we all have to go through… It changes the way teams will have to approach us."
And it changes the approach of Newton's wide receivers.
"They have to learn to win off the line of scrimmage," Rivera said. "Those guys have the ability. It's something they have to get better and better at. You get used to thinking you've got time to work your moves. But we don't want Cam taking that time and taking shots. It has to become quicker."
Rivera said "for the most part, the pieces are there" to execute the offense he envisions. Like almost every team, there are three or four pieces he'd like to add before kicking off the 2017 season.
"We're not going to this offseason looking for who to blame; we're going to this offseason looking at how to fix it," Rivera said. "We're going to find answers and corrections."
Newton is a special dual-threat talent. No one has ever played the position quite like him. But as Rivera pointed out, players and coaches must evolve to continually thrive in the NFL.
That's what the Panthers intend to do.