CHARLOTTE – One might assume Panthers special teams coordinator Richard Rodgers steered his son to the NFL.
After all, they share the same name and played college football at the same school.
But Rodgers Sr. was just as surprised as everyone else when his son – a junior tight end at California – called to say he wanted to declare for the 2014 NFL Draft.
"I never pushed him to do one thing or the other," Rodgers Sr. said. "It's what he wanted, and I said, 'OK, you better start working.'"
Rodgers II played in 35 games and recorded 59 receptions for 896 yards and two touchdowns during his three seasons.
When head coach Sonny Dykes took over the Bears' program in 2013, Rodgers II lost weight and played wide receiver in the new scheme.
"I knew the system he was in and I wasn't sure that system was preparing him for the NFL, only because he's a true tight end," Rodgers Sr. explained. "He wanted to move on. He's always been this way. He's a self-starter and he knows what he wants.
"Quite frankly, he thinks he can play at this level and do well. Who am I to argue with him?"
Rodgers Sr. won't argue with his NFL-bound son about his decision to forego his senior season, but he will provide an honest assessment of his game.
"I evaluate his tape, because I'm his dad. He doesn't have a choice in that regard," Rodgers Sr. said smiling. "He uses me as a resource. When we talked, it wasn't father-to-son; it was more like coach-to-player. Here's where your shortcomings are, and this is what you need to work on if you want to play in this league."
That advice is valuable and appreciated.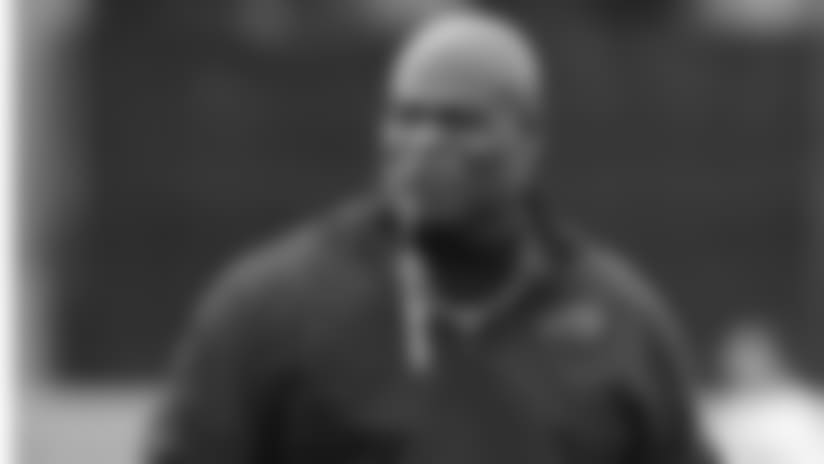 "Having a dad that's been in the business and knows his way around is definitely helpful," Rodgers II said. "He can give me little bits of advice and things like that and things that go on in interviews because he's been there."
Rodgers II's strengths are obvious. He possesses tremendous size (6-4, 257 pounds), and the former high school basketball player boasts impressive athleticism.  
"He's in that mold of athletic tight ends," Rodgers Sr. said. "And he is girthy enough that he can be an in-line guy and block somebody if he learns it."
That's the challenge facing Rodgers II. He must prove he can improve as an in-line blocker.
"That's the biggest thing I need to work on, because I just haven't had that much experience with it," Rodgers II said.
Added his father: "Right now, that's the biggest question. He's not the end-of-the-line tight end that can block (defensive end) Mario Addison, for example.
"He has the potential to be bigger and stronger. He hasn't hit his plateau. The tools he has are there. It's just a matter of putting them to use."
Predictably, Rodgers Sr. has spoken briefly with Panthers scouts about his son, gaining some additional insight as to how he's viewed around the league.
"I don't bug them. But those guys talk, and we talk. And they aren't oblivious to the fact that he's my son," Rodgers Sr. said. "They all think he's a good football player and that he can do some things. It's just a matter of where he fits.
"He's been in the conversation here, and I'm sure he's going to be in the conversation everywhere. He's unique."
Draft projections for Rodgers II are wide-ranging, and Rodgers Sr. knows as well as anyone how unpredictable the process can be.
"Like I told him, we have to look at this thing realistically," Rodgers Sr. said. "He could go anywhere from the third round to undrafted."
It will be a "surreal" moment for Rodgers Sr. when and if he sees his son's name flash across the screen during the draft.
Rodgers Sr. would then excuse himself from the Panthers draft room to make a phone call.
"We're excited as a family," Rodgers Sr. said. "We're anxious to see what happens."