How did the Panthers' rookie class of 2012 do compared with 2011? Had doubts about our first-round pick last year, but I was wrong. What do you expect for this year's class? – Rick in Florence, S.C.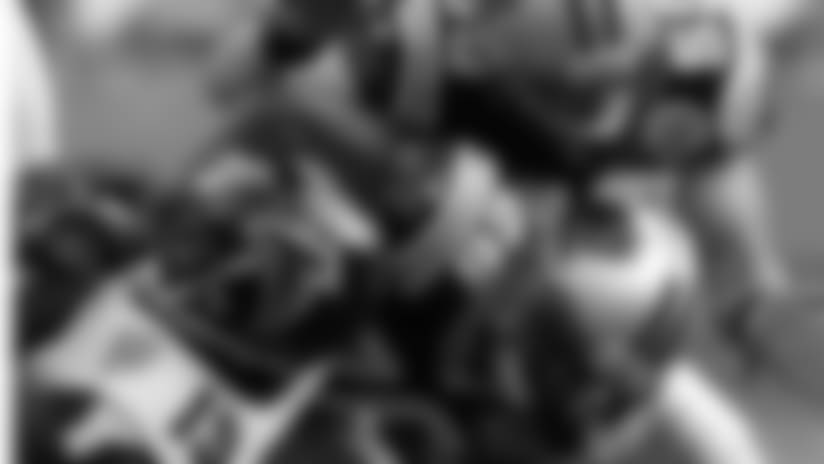 The jury is still out on the totality of the Panthers' most recent draft class, but the verdict is in on top pick Luke Kuechly, who led the NFL in tackles as a rookie.
Behind Kuechly, the outlook is encouraging, as each of the Panthers' other six draft picks contributed in notable ways as rookies. Second-round choice Amini Silatolu started 15 games at left guard before a wrist injury sidelined him for the finale. Frank Alexander proved his worth as the top reserve – and a disruptive one at that - at defensive end. Josh Norman started the first 12 games at cornerback, and D.J. Campbell started the final four at strong safety. Joe Adams gained at least 10 yards on each of his final six punt returns of the season, and punter Brad Nortman averaged 44 or more yards in four of his final five games.
The 2011 class obviously started out strong, with No. 1 overall pick Cam Newton immediately seizing control of the quarterback job and rejuvenating the offense. His importance to the franchise makes it a successful draft regardless of what happened behind him, which admittedly hasn't been what the Panthers had in mind. Four picks (Terrell McClain, Brandon Hogan, Lawrence Wilson and Lee Ziemba) are no longer with the team, and guard Zack Williams has fought injuries and has played in just one game. Sione Fua has contributed at defensive tackle, and Kealoha Pilares has shown flashes in the return game and at wide receiver but spent the second half of last season on injured reserve.
As for the upcoming draft class? Stay tuned. You can't fully judge a class until maybe three years after the draft, let alone three months before the draft.
Trying to figure out why no Panthers were elected to the Pro Bowl, especially Luke. Do you have any insight? – Ronald in Clinton, N.C.
Kuechly's tackle numbers were remarkable, but the rest of the numbers game didn't fall in his favor or in the favor of some of his teammates.
Just two inside linebackers per conference are selected for the Pro Bowl, and 49ers linebacker Patrick Willis has become a perennial NFC pick. Kuechly, as a rookie on a team out of playoff contention fairly early, had too much ground to make up.
Avery in Rochester, N.H., asked if Kuechly might make it as an alternate. With a pair of 49ers (Willis and NaVorro Bowman) holding the spots but still thinking Super Bowl rather than Pro Bowl, there could be changes to come, but Kuechly is the fourth alternate.
With the amount of season-ending injuries each and every year, could that be the result of strength and conditioning, bringing in injury-prone players, the rules of the game, or a combination of the three? – Chris in Bakersfield, Calif.
The Panthers (unfortunately) tied the franchise record for players on injured reserve this past season with 18, matching the mark set the year before. The number doesn't include running back Jonathan Stewart or linebacker James Anderson, who both missed the last month of the season with injuries.
I don't think the rules of the game can be blamed. The NFL clearly has stepped up its enforcement of rules aimed at player safety. Strength and conditioning isn't a culprit. Look at what the Panthers' staff did to help Thomas Davis' unprecedented comeback from three major knee injuries. And as far as "injury-prone players," is Jon Beason, for example, injury prone? He didn't miss a game and barely missed a snap in his first four seasons before missing the majority of the last two seasons.
The reality is that football is the ultimate contact sport. Sometimes you dodge major injury, sometimes you don't. I'm a believer that such things even out over time, and as such am looking forward to the IR numbers going down in 2013.
Is Derek Anderson coming back next year to be Cam's backup again? If not, do you think the Panthers should draft a QB to back up Cam? And what about the future of Jimmy Clausen? – Fabian in Calipatria, Calif.
Anderson has embraced the role as Newton's backup, but he is set to become an unrestricted free agent at the end of the league year in March. He no doubt will weigh his options, especially if a team indicates he could compete for a starting spot. Clausen, the Panthers' starter for much of his rookie season in 2010, will be entering the final year of his four-year rookie contract.
  I don't have anything close to a definitive answer to your question at this juncture, but general manager Dave Gettleman's intent is to shape a roster that's as strong as possible at every position. That means anything is on the table, including the possibility of drafting a quarterback or signing one as a free agent if that's what makes the most sense.
Hi Bryan. I don't really have a question - just a statement, I'm currently in Afghanistan, and I got to see the Panthers play multiple times this past season. I thought they played fantastic. Everyone has their ups and downs, but it's those of us they can get through the adversity that really shine. I'm looking forward to next season. – Steven from Savannah, Ga.
Good to hear from you, someone who no doubt understands the true weight of the word "adversity." Thank you for your service as well as your allegiance to the Panthers.