CHARLOTTE – In the latter stages of the 2013 NFL Draft, cornerback Melvin White crossed his fingers that the Panthers or another team would call him.
This past weekend, White and others in his shoes crossed their fingers hoping that the Panthers wouldn't call.
"The wait was crazy," said White, one of two undrafted rookies to make the Panthers' 53-man roster. "I had told my family the night before, 'Don't call me because I don't want to hear the phone ring.' A couple of them called anyway. Every time you see the phone buzzing, you get scared."
After months of blood and sweat, White hoped to avoid tears by avoiding a phone call that would signal he hadn't survived final roster cuts. When he didn't get a call from the Panthers in the 36 hours that followed the conclusion of Thursday's preseason finale, he showed up for a scheduled team meeting Saturday morning at Bank of America Stadium.
"Once we got into the meeting, Coach Rivera said, 'This is our team,' " White said. "That's when I finally realized, 'I made it.' It was an unbelievable feeling after everything I went through to get to this point."
Given the "Not For Long" nature of the NFL, everyone in the meeting room had to be relieved, but some more than others. Fellow undrafted rookie Wes Horton, a defensive end from Southern Cal, admitted to being on edge well before cutdown day finally arrived.
But come Saturday, he was still standing.
"I was nervous probably a week before I knew cuts were going to be made," Horton said. "Behind closed doors, you don't know what is going on in that room, so the uncertainty was really stressing me out.
"It was just relief. I felt like a mountain was taken off my shoulders."
White and Horton both credited their relentless effort to get better every day for their good fortune, a sentiment shared by other players who ended up on the right side of the bubble.
Center Brian Folkerts, a 2012 undrafted free agent who wasn't on a roster throughout the regular season, said he sensed his hard work was going to pay off, but he certainly didn't take that for granted. To pass the time during the waiting game, he went to see the movie "Elysium," a science-fiction movie about haves and have-nots.
"I was nervous," Folkerts said. "I had a feeling they wanted to keep me, but I wasn't sure if it would be the 53-man roster or practice squad. I felt like I had a good enough preseason to maybe earn some sort of spot.
"Friday when we had the day off and the coaches met to decide, I just talked to my family a lot. I tried to keep my mind off it. You're just waiting and waiting."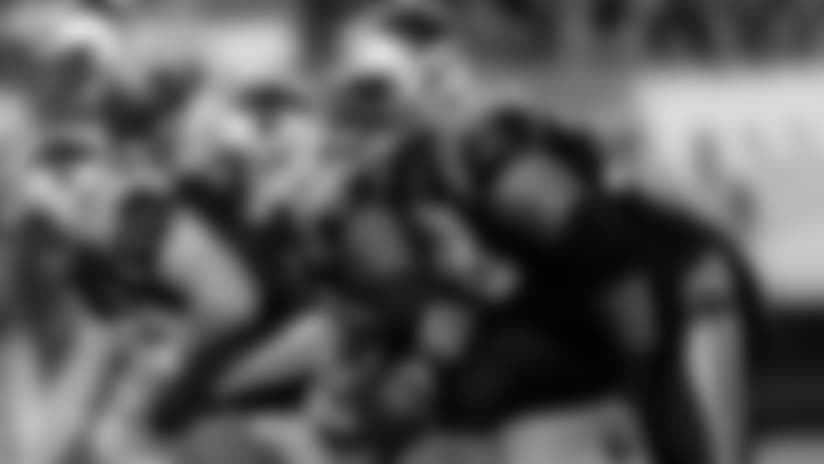 Offensive tackle Nate Chandler and tight end Brandon Williams had to feel good about their chances as final cuts approached, but only after they overcame a long uphill climb throughout the offseason.
Chandler faced the daunting task of switching sides of the line, having seen action in 10 games along the Panthers' defensive line as an undrafted rookie in 2012. By the time cuts came around, he had emerged as the team's top reserve at tackle.
"The transition wasn't easy," Chandler said. "What helped me was the guys in the O-line room helping me out throughout OTAs and minicamp and camp in Spartanburg. A lot of film study and time with Coach (Ray) Brown also helped a lot, and just having confidence in myself.
"With this game, you never know what can happen. I felt good about myself, and I tried not to dwell on whether I'd still be here. I just focused on how I performed and if I deserved the position. I felt like I did."
Williams, too, made it difficult for the Panthers to consider cutting him, though that was hard to fathom considering where his journey began. Out of football for two years following the discovery of a spinal stenosis, Williams decided to give the game one last shot by participating in the NFL's regional combine program.
The Panthers discovered Williams there, but he underwent knee surgery shortly after signing with the team and didn't get to show his stuff until training camp.
"Having not played in two years, I knew I was a step behind, so I had to show the coaches I was willing to put in the work to get better," Williams said. "I had a lot of confidence in myself, but at the same time I know how challenging it is to get into the NFL. Honestly, I was more so doing it to be able to say I gave it my all as far as pursuing my dream. But I never, really honestly thought it would go this far.
"I'm really excited but also a little shocked, especially with where I came from. I feel blessed and honored."