CHARLOTTE - One of the top items on the Panthers' wish list this offseason was help at slot receiver. With two weeks remaining in preseason, Ron Rivera is pleased with his options.
"That quick burst, change of direction-type guy. We had that a couple years ago with (Jerricho Cotchery)," Rivera said. "We tried to move Philly (Brown) in there last year, but Philly's more of an outside guy, more of an X receiver. We think with the guys we brought in, we have a nice mixture."
While Cotchery retired to the role of assistant wide receivers coach, Rivera has a few players vying for the job. One of which is veteran newcomer Russell Shepard.
The wide receiver spent his first four seasons in the NFL with NFC South rival Tampa Bay as primarily a special teams ace.
"Special teams has been a huge body of work for me. It's been 90 percent of my body of work throughout my career," Shepard said.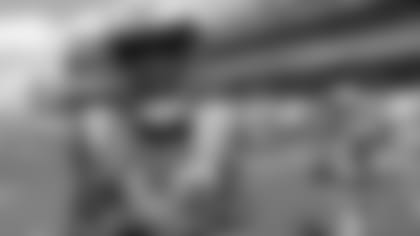 However, last season with the Buccaneers, Shepard enjoyed an increased offensive workload thanks to a few injuries. In 14 games, he totaled 23 receptions for 341 yards and two touchdowns, all while averaging a team-leading 14.8 yards per catch. In his first season with the Panthers, he hopes to pick up where he left off.
"I had a few teams that believed in me to take the next step as a receiver, and this is one of those organizations," Shepard said. "They believe in me here. They think I can be a productive receiver within this system and on this team. That's part of the reason I came here, to take the next step in my career."
With rookie wide receiver Curtis Samuel recovering from a hamstring injury, Shepard has enjoyed a larger role on offense – a luxury he hasn't consistently enjoyed in his career.
"Any time you can get reps, whether it's practice, preseason or a real game, it's very valuable," Shepard said. "The last few years in Tampa, I had a lot of guys in the room I had to compete with to get reps. Getting these valuable reps in practice and preseason does a lot for my development."
View photos from Carolina's third week of preseason practice.