CHARLOTTE – In a season of stops and starts for Ryan Kalil, it's starting to look like the five-time Pro Bowler could return to the lineup Sunday at the New York Jets.
"It felt the best it has felt the whole season," Kalil said Monday after practicing for the first time in a month. "It felt good, but there's still a ways to go, so we'll see."
A neck injury has allowed Kalil to play just 15 snaps since Week 1, but he hopes to play in Week 12. Kalil thought he was ready to return Week 7 at the Bears and did play the first three offensive series, only to exit the game for good.
"The tough thing with injuries is that sometimes you need time, but in a football season you don't really have time," Kalil said. "I'm grateful for the Panthers that they let me stay on the roster and didn't put me on IR (injured reserve) and gave me a chance to come back. I'm just anxious to get back out there, get back in the lineup and help the team win."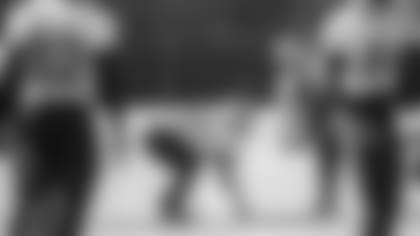 The offensive line has endured its share of struggles but has enjoyed more success the last few weeks. With Kalil in the lineup, the Panthers didn't allow a single sack in Week 1, but they yielded 17 over the next five games without Kalil and gave up five more to the Bears (three of them with Kalil in the game). Since then, though, while Kalil has watched, the line has given up just one sack in three games – all victories.
A week ago against the Dolphins, the line helped Carolina post a second consecutive 200-yard rushing game – a franchise first.
"The confidence in the locker room is very apparent the last few weeks, and something we can continue to grow," Kalil said. "The offense as a whole has been gelling more so than one position group. (Center) Tyler (Larsen) has done a great job; our O-line has done a great job.
"Obviously the last game was one of the most complete performances by our group, and I'm excited to get back out there and be a part of it."
Kalil's fellow linemen feel much the same about the possibility of getting their captain back.
"It's like you kind of get the head of the household back," right guard Trai Turner said. "It's not about just the offensive line; he's a voice on the offense and on this team, period.
"Just having him out there, it gives guys confidence, and it will also give a morale boost to the team. He's battle-tested, and he continues to be that veteran that we all strive to be. I'm just happy to have him back."
View practice photos from the week leading up to the Panthers' game against the Jets.