CHARLOTTE – The first month of the season was filled with questions asking what had happened to the Panthers' once potent pass rush.
Carolina has filled the stat sheet and quietened the questions since.
"It's working great for us," said defensive tackle Star Lotulelei, a contributor to what now ranks as the NFL's top defense in terms of sacks with 39. "We've been grinding since the season started. Getting to the quarterback isn't something that just happens in the NFL. It takes time, it takes patience, it takes work. It has shown as the season has gone along.
"We've learned to work together as a defense, and everybody is where they need to be and everybody is doing their job."
Six games into the season, the Panthers were averaging a pedestrian 2.0 sacks a game, but over the last seven games, they've averaged 3.9 per game. Defensive Mario Addison leads the team but ranks just 20th in the NFL with 7.5 sacks, but that's the real beauty of what the Panthers are doing of late.
Lotulelei jumpstarted the onslaught of sacks coming off Carolina's Week 7 bye, recording three – a number that matched the most he had ever recorded in a season – to head an eight-sack attack in a Week 8 victory over Arizona.
Since then, all but two of the 10 Panthers to play snaps on the defensive line have picked up at least a half-a-sack. The exceptions are defensive tackles Kyle Love – who paced Carolina's defensive linemen in sacks through Week 5 – and Paul Soliai. But in last week's five-sack, five-takeaway victory over San Diego, it was Soliai who helped set the tone by freeing Kawann Short for his second early-game sack and it was Soliai who pounced on the resulting fumble.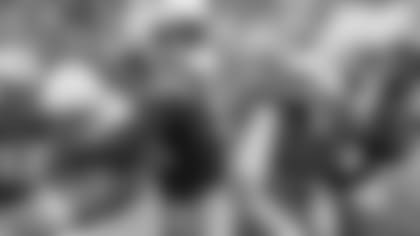 "I couldn't have gotten it without those guys," said Short, now second on the team with five sacks. "Wes (Horton) squeezed the pocket - him and Kony (Ealy) - and big Paul pushed the pocket, pushed two guys actually.
"That whole defensive line - the whole defense in general – stepped up."
That's been the case since the sack streak started.
"It's a nice combination of the group coming together," head coach Ron Rivera said. "Part of it has been the growth of the young secondary. Look at the play of the corners and the play of the safeties. It's goes hand-in-hand. If you're rushing the quarterback well, your DBs are going to get a good chance to make plays on balls. If your DBs are playing well and taking away certain things, it's going to allow the pass rush to get time there.
"And then part of it too is timely pressure. That part goes to the coordinator. They've done the things we've needed them to as far as coaching them and getting them going in the right direction. And then, of course, the players have gone out and performed."
Thanks in part to the schemes of defensive coordinator Sean McDermott, seven non-linemen have recorded sacks this season. One sack Monday will give the Panthers at least 40 sacks for the fourth consecutive season, something only three other NFL teams realistically have a shot at matching.
"Credit to the players and credit to the leaders on this defense and the coaches," McDermott said. "This, in some ways, was a young defense coming into the year, and we're watching it grow up, hopefully, in front of our eyes and improve.
"It's earning the right to be good. We got off to maybe a slow start in that category, but the guys have worked extremely hard, and the coaches have worked extremely hard to get it to where it is right now. That continues."
That work, of course, isn't limited to game days.
"A lot of it comes from a push from Coach (Eric) Washington throughout every week," said Horton, whose insertion into the starting lineup In Week 8 as a run-stopping specialist has made a positive impact in more ways than one. "We don't just go through the motions in practice; Coach Washington expects everyone to win their rushes, and when you do that in practice, it translates over to the game field.
"I just think we're in a groove right now, and sacks do come in bunches. We're relentlessly applying that pressure, and with the amount of rotating we're doing, guys are fresh and are hungry to get there."
That hunger persists, even for a group that's now No. 1 in sacks.
"We're doing our job well," Ealy said. "We're playing as one."
View photos of the Panthers as they prepare for their game against Washington.