CHARLOTTE – When Sam Franklin Jr. signed with the Panthers as an undrafted free agent in 2020, he went into training camp with a chip on his shoulder, but open eyes.
Franklin saw talent and experience ahead of him at safety, which ignited his competitive nature, but also pointed him to the potential for a new direction.
"If you want to be here, you're going to be here," Franklin said. "And I wanted to really be here."
Franklin said he acknowledged his place, coming in at the same time as second-round draft pick Jeremy Chinn, who Franklin called "an excellent player." They joined the roster alongside veteran starter Juston Burris, who had been in the league since 2016 and signed with the Panthers during free agency.
"I could be the starter, but it was a far stretch," Franklin said. "So it was like, 'How do I beat out other people on the team?' I felt like it was just special teams… So I was going to try any and everything; no matter what special teams (position) they put me at, I was going to go out there, and I was going to win."
So Franklin went to work carving out his niche on the special teams unit, consuming film and diving deep into the mechanics of being a gunner – the outside player on the punt team who usually has to fight through at least a block or two or in Franklin's case earlier this year three to try to get the first shot on a returner.
And in his third season with the Panthers, Franklin has emerged as a special teams leader, making big plays and critical tackles that have earned praise from his teammates and coaches and respect from opponents across the NFL. He also does it with style and a certain attitude, as evidenced last week against the Falcons when his momentum carried him straight to a spot on their bench, where he got comfortable for a moment.
"I love Sam Franklin. He is an unheralded hero of our special teams unit and a guy who just works really hard for all the success he has had," punter Johnny Hekker said. "He has a great attitude about him. He's hungry for more. We put a lot of stress on him to produce in special teams, and he's just answered that call."
Franklin's 10 special teams tackles this season are tied for third in the league, behind Tennessee's Hassan Haskins (12) and Jacksonville's Andrew Wingard (11). He is tied with the Jets' Justin Hardee and a Carolina teammate, fellow safety and special teams contributor Sean Chandler.
Chandler was also a teammate of Franklin's at Temple, where both were key contributors on defense. Their roles have changed since making it to the NFL, and Chandler has seen Franklin embrace it.
"In college, we were those guys, so he wasn't really thinking too much about special teams in college," Chandler said. "So now, seeing him in the league for a couple years now, I feel like he just studies a lot more now. He's just taken advantage of his role, and it's coming to light."
But even more than doing whatever it takes to keep a job, Franklin is creating a reputation as an essential leader, especially in the eyes of 15-year veteran long snapper JJ Jansen. He's seen a lot of guys run down punts and kicks. Franklin stands out to him.
"He's a tone-setter for our team," Jansen said. "For a guy in his third year, he's probably the most excited guy I've seen to play (special) teams, to set the energy and the tone. Special teams is not an easy job, especially the jobs we ask him to play…
"He's getting everybody's attention, and he's doing it with energy, swagger, and tempo. It's hard to do what he's doing, and you can just see the joy of playing. It's coming out, and he's bringing the rest of us along. In my opinion, he should be in the Pro Bowl this year. I think he's earned all the recognition, if not more."
Yes, swagger. He's got plenty of that, and could be earning more by the day.
Franklin is the Panthers' Pro Bowl entry for special teams this season, and voting is underway at an opportune time, given his big moment in punt coverage during last week's win over Atlanta.
Hekker, second in the league with 22 punts fielded inside the 20-yard line this year, had two punts downed inside the 5-yard line against the Falcons – including one off a play by Franklin that had Hekker sprinting down the sideline to celebrate with him.
Hekker's 37-yard punt took a bounce toward the end zone inside the 10-yard line, and Franklin leaped to swat the ball just before it crossed the line to become a touchback. Atlanta's offense started at the 3-yard line after linebacker Chandler Wooten downed the ball.
"I wouldn't be successful without Sam Franklin, there's no doubt about that," Hekker said. "I don't think any of our special teams units would be nearly what they have been if Sam wasn't lined up, drawing attention, drawing penalties, making tackles, just being a productive guy for us."
That play in punt coverage against Atlanta meant a bit extra to Franklin since he didn't go into the season with an outstanding record on deep punts, showing how he's adding to the unique skillset that's gotten him here.
Franklin said the Panthers had been practicing similar plays since training camp, and while he eventually built up consistency in practice, he started with some miscues.
"When we were going into camp, I had missed like three or four of them back-to-back, and I was just like 'What the f—?'" he said. "It was just like, 'Finally. I got it.' I started catching on to how to do it, when you jump and all this, then I finally get to do it in the game. It's just like hard work paid off."
Franklin said he keeps a message from interim coach Steve Wilks in mind when he's on special teams: "Put your intentions on tape."
Having that message repeat in his head has put Franklin on his coach's radar and earned him praise in team meetings.
"I emphasize and talk all the time about special teams. It's not an inconvenience; it's a major part of what we do," Wilks said. "I just mentioned it today, how I love the way he's embraced his role. He wants to play more at the safety position; all guys do. His role on special teams is a critical part of our success."
There's an undeniable passion that Franklin speaks with when he gets started talking about scouting special teams. He dives into every opponent's tendencies, from where an opposing returner will take the ball downfield to where a defender will move when he is in coverage.
Franklin admitted it was "a lot easier" to scout special teams in college, with "simple schemes" to learn.
But since he started in the NFL, Franklin has become an in-depth student, which stacked onto his physical advantages (an eager-to-hit 6-foot-3, 210-ish-pound safety with his length who can run might be the prototype for special teams) is turning him into something more.
"He's really good at watching the opposing team, studying who he's going to go against and what moves might work against that player," special teams coordinator Chris Tabor said. "(He) has a game plan when he takes the field. I've really seen him grow in that way. … When we put on the tape, you can already hear him going, 'Yeah, I've already seen that.'"
The more Franklin dove into special teams, the more he realized how much it piqued his competitive spirit.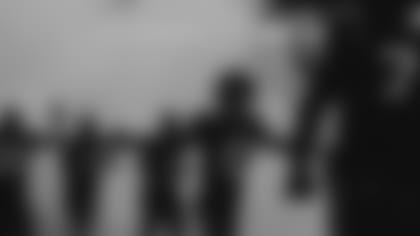 Jansen sees how Franklin's preparation has caused teams to struggle with how to go against him. Jansen said that most every team has tried to play Franklin differently, and he has seen him quickly adjust to whatever he is given.
"They've got to keep throwing stuff at him; if we respected a player on another team, that's the way we would treat them," Jansen said. "It's the first time in a long time that I've seen someone specifically single out one of our guys and be like, 'He's a different player.'"
Jansen and Hekker also realized Franklin was becoming one of those guys this summer during joint workouts with the Patriots. That's when Matthew Slater — the special teamer's special teamer, and a 10-time Pro Bowler — singled out Franklin for praise. If that guy says Sam Franklin's becoming that guy, we should probably listen.
But Franklin continues to put in detailed work, because the margins in the kicking game are small.
Franklin said a special teams play often comes down to "you versus him," and the last thing he wants to do is lose a matchup that could have sealed the game.
"If I'm out here, I'm going to do my job," Franklin said. "I'm not going to come out here and just be like, 'Ah, it's just another play,' because you never know when a play could change the game out there. You might be running down on a punt, and the ball just might come out. If you're jogging, you'll never get the ball."
Tabor and Franklin's teammates have noticed his deep-rooted sense of competition, and it's especially prevalent in a friendly scoring contest Tabor has led since before he joined the Panthers' staff this season.
Tabor created a "point system" for every facet of special teams play. For instance, being the first player to cross the goal line on a touchback will net positive points, while missing a block or causing a penalty will put you in the negative.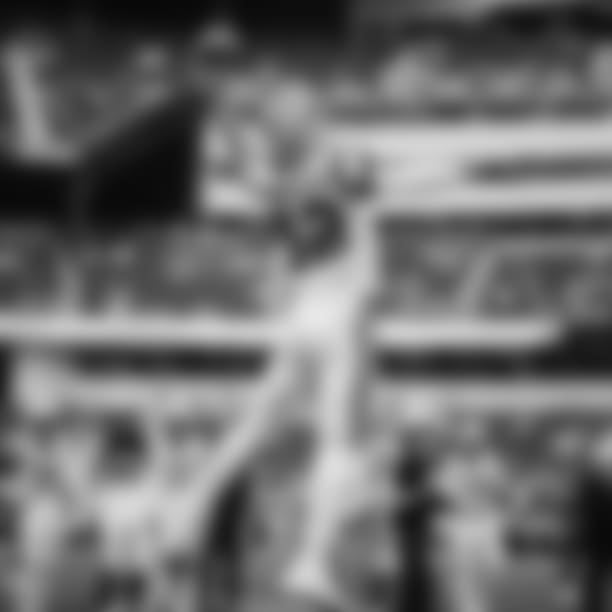 Franklin has taken the lead in the internal point system from Hekker lately, with three straight weeks of 20-point-plus games (the scoring system is complicated, but a 20 is extremely rare). The leaderboard is posted outside the Panthers' locker room, and Tabor said the placement is intentional to keep the competition flowing.
"I don't like losing nothing," Franklin said with a grin. "I like to make sure that if I'm going to lead by example, I'm going to lead by example. … I make it a challenge to people like I'm going to win."
Franklin's competitive mentality has helped set him up for the professional career he came to the Panthers to have, and Hekker, an 11-year veteran, sees his potential.
"A lot of people just see the NFL as a league of stars – the star quarterbacks, guys that get sacks, get interceptions," Hekker said. "But really, there are a lot of guys that earn a lot of respect around the league for playing on special teams. There are guys that have made multi-decade-plus careers out of just playing special teams and being positionless in that regard. Sam has that skillset and ability."
Franklin hears the Pro Bowl hype from his teammates, and he smiles when they call him out for good plays in the locker room.
He didn't necessarily come into the NFL dreaming to be a gunner extraordinaire or special teams maestro, but that is what his teammates see him becoming at Carolina.
And it has earned Franklin respect, playing time, and a new perspective on the game.
"I know my teammates trust me, and they're putting a lot of trust in me, so I want to make sure I win my reps," Franklin said. "I know they're out there trying to win their reps, trying to help us win. So I just want to do my best part to help the team win.
"Getting to the league, you see special teams really play a big role. My rookie year, I noticed blocked punts would change the game, big tackles inside the 10 – that's bad field position. I started noticing, 'Oh, this is really part of the sport. If I can excel at this, I can add some time to my career.'"
Now, his time as a star in his own little corner of the football world seems to just be beginning.
View photos from Wednesday's practice as the Panthers get ready to travel to Baltimore in Week 11.