CHARLOTTE – Seven years ago, Scott Turner was embarking on his first NFL coaching job as a quality control coach with the Panthers when Cam Newton arrived as the No. 1 overall pick.
It became very clear, very quickly to a young coach that he was in the presence of something special.
"I still remember his first game against Arizona him throwing for 400-some yards and being like, 'Wow, look at this talent level this guy has,'" Turner recalled Wednesday. "And after coming off the lockout where he didn't even have the offseason."
Fast forward to 2018. After stops at Cleveland, Minnesota and at the University of Michigan, Turner is back in Bank of America Stadium as Carolina's quarterbacks coach.
Cam Newton is now 28 years old with an MVP and a whole bunch of impressive statistics on his resume.
And it's Turner's job to help make him better.
"What he has done has really refined his game, really become a pro, but he's going to play his way," Turner said.
"He's going to run – that's what makes him the dynamic player he is – but also making the throws in the pocket, going through his reads. All of those things come from experience, and he's played seven seasons now."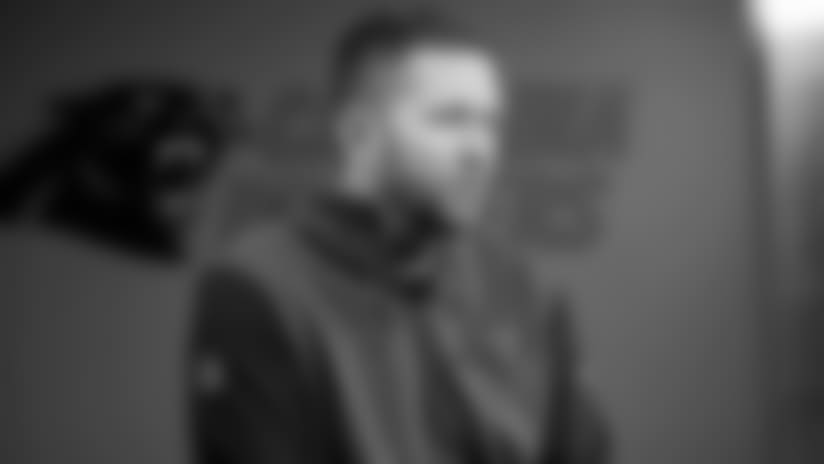 Increasing the completion percentage, which is 58.5 percent for Newton's career, is high on the priority list, especially with the way Norv Turner wants to run the offense.
"A lot of things go into that – your eyes, your feet and ultimately your decision making. If you can get those three things down in regards to your completion percentage, a lot of times instead of trying to make the high-degree-of-difficulty throw, you can get the ball to the back or tight end," Scott Turner said. "He doesn't need changing; he just needs to be the best version of Cam Newton."
When he spoke to the Charlotte media for the first time, Norv Turner said there were some "technique things" they'll zero in on with Newton to help him get the ball out quicker. That's where Scott Turner comes in, working daily with Newton on technical aspects of the position.
Said the elder Turner: "It's very important to me to come in here and have someone I know (coaching the quarterbacks) and have someone understand what we're doing and exactly how we're going to do it."
Safe to say father and son are on the same page. They've previously coached three-and-a-half seasons together - first in Cleveland as offensive coordinator and wide receivers coach in 2013, then from 2014-16 in Minnesota as offensive coordinator and quarterbacks coach.
Now they're together again in Charlotte.
"It's great, the father-son part of it, but when we're in here obviously he's the offensive coordinator and I'm working for him as a quarterback coach," Scott said. "Just because I'm his son doesn't mean we always agree, and we'll go back and forth.
"I'm excited for him that he's doing what he loves and he's back coaching. I think he's the best at what he does. I'm excited to learn from him and help him and go win some games."