CHARLOTTE – The bye week is over, and that means it's time for the Panthers to get back to work – and Carolina has a big challenge coming up this Sunday.
After traveling across the Atlantic for their last game, the Panthers now must turn around and head the opposite direction, all the way across the country to San Francisco for a Week 8 matchup with the undefeated 49ers. San Francisco is the only unbeaten team remaining in the NFC and will prove to be the Panthers' toughest test yet.
So how exactly did a team that went 4-12 just a year ago transform itself into one of the NFL's most formidable opponents? Here's everything you need to know about the revamped 49ers.
An undefeated record at any point during the NFL season is impressive and winning six straight games means the 49ers must be doing something right.
However, it's worth noting that of the team's six victories, only one opponent has a record above .500 (Rams, 4-3), while none of the others (Bucs, Bengals, Steelers, Browns and Redskins) have more than two wins. The combined record of the six teams is 11-28 so far this season, so it's not like the 49ers have been playing the toughest competition.
You can't really hold that against San Francisco, though, because after all, the team isn't in charge of creating its schedule. What the 49ers are in charge of though is how they perform against those opponents. So far, they've done their best to erase any doubts, with dominating performances in nearly every game.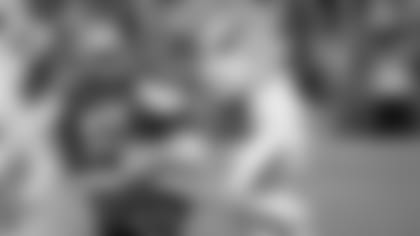 The league's stingiest defense
Most of that domination stems from a stout defense. After giving up an average of 27.2 points per game last season (28th), the 49ers D flipped the switch this year. The team brought in a few new defensive playmakers in the offseason, like linebacker Kwon Alexander and edge rusher Dee Ford, and the unit drafted edge rusher Nick Bosa with the second overall pick.
Those new additions combined with a defensive front that now boasts five first-round picks have played a large part in the 49ers' defensive turnaround. Through Week 7, San Francisco's defense ranks first in the league in total net yards allowed per game (223.5), as well as second in total points allowed per game (10.7) and tied for fourth in total takeaways (13).
On the back end, veteran cornerback Richard Sherman is still getting it done. The 49ers passing defense ranks first in the league in net passing yards allowed per game, giving up just 133.5 yards through the air. Sherman and nickel back K'Waun Williams are tied for a team-high two interceptions.
When a defense is able to hold its opponent to just 10 points, it's easy to see how the wins can start piling up.
It's not just the defense that's carrying the 49ers to success, though. On the other side of the ball, San Francisco's ground game ranks as one of the league's very best. The 49ers rank third in total rushing yards (1,036) and second in rushing yards per game (172.7). Unlike the Panthers, whose rushing attack is centered almost entirely around Christian McCaffrey, the 49ers have three different running backs with 225 rushing yards or more, led by Matt Breida's 411 yards.
It also helps an offense when its franchise quarterback returns. After struggling through 2018 with a number of backups, 49ers quarterback Jimmy Garoppolo has bounced back from his Week 3 ACL tear last season.
While he hasn't put up outrageous numbers, averaging 219 passing yards per game (27th) and throwing just seven touchdowns (T-21st) to six interceptions (T-9th), Garoppolo has led the team to six straight victories. At the end of the day, that's the real way NFL quarterbacks are measured, and the 49ers are an impressive 12-2 when Garoppolo is starting under center.
Garoppolo's go-to target in the passing game has been third-year tight end George Kittle, who has quickly proven himself to be one of the league's best at his position. Last season, Kittle set an NFL record for most receiving yards in a season by a tight end (1,377), and this season he leads the 49ers in both receptions (34) and yards (376).
There's no doubt the Panthers will have their work cut out for them in San Francisco, but Carolina's game has traveled well so far this season. The Panthers are 3-0 on the road, and they'd like to see that streak continue.