SPARTANBURG, S.C. – Moments after arriving at Wofford College for the start of training camp, cornerback Daryl Worley walked across the street from his dorm home away from home to address the media.
He settled into a shady spot.
"This South Carolina heat," Worley said when asked what he was thinking about upon arriving on campus as a rookie one year ago. "Mentally, I feel a little more ready for it than I did last year."
The heat was oppressive at times last year, both at training camp and on game day, when the Panthers tried to succeed as a secondary with Kurt Coleman returning at safety but with three new starters in tow. Two of them weren't just new; Worley and James Bradberry were rookie corners.
The result? Pretty much as expected in the moment, but fruitful enough between the growing pains that the Panthers have reason to expect more in the moments to come.
"No one wants to really be thrown in the fire and then get burned and then go, 'Ouch, that hurts,'" Worley said. "But it happened that way, and God had a plan for us to work through it that way. Hopefully we're even better for it."
The secondary knows it better be better.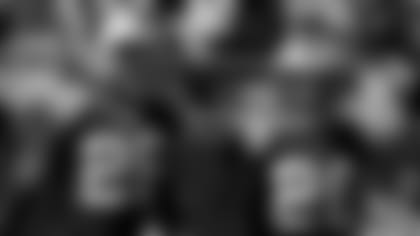 In 2015, with Coleman coming into his own and cornerback Josh Norman becoming a star, the secondary's showing pretty much mirrored that of the team. The 15-1 Panthers knew they could count on their back end, which paced the NFL with 24 interceptions and ranked among the top 11 units in passing yards and touchdowns allowed.
In 2016, with Norman off to Washington and rookies trying to fill his shoes, the Panthers went 6-10 while the team ranked among the bottom 10 units in passing yards and touchdowns allowed. Carolina did, however, finish fourth in interceptions – a statistical sign of the improvement seen throughout the season.
The secondary appeared to improve even more in the offseason with the addition of veteran Mike Adams – who will be paired with Coleman at safety – and the return of nickel corner Captain Munnerlyn.
"We have to be better – that's the bottom line," Coleman said. "I truly believe we have taken steps forward, and when you add Mike Adams, Captain (Munnerlyn), those guys bring so much to the team – the veteran leadership, the experience factor, the work ethic.
"And the young guys have come along. I told them before we broke (camp at the end of offseason workouts) that they have to take on a leadership role. Even though it's just their second year, they have to be able to grow up and mature and not play like a rookie anymore, not act like a rookie anymore, not prepare like a rookie anymore. You are a veteran, so let's act like it and play like it."
Worley is being forced to mature off the field as well. On July 15, 10 days before arriving at training camp, he welcomed a son – Kaiden Fabian Worley – into the world.
"The one thing I'm looking forward to – a little bit of sleep," Worley said. "I've been up I feel like seven, eight days straight."
Newborns make rest hard to come by, but so can Spartanburg in the summer when training camp convenes. That's just fine by Worley, who won't rest until he's done his part to restore the Panthers' passing defense to the place in the sun it basked in prior to his rookie year.
"Now I've got a lot more experience under my belt as far as being able to make plays and being able to expect what may happen," Worley said. "And learning what the other 10 guys are going to do around me, I'm able to play a lot faster.
"Last year I was a little anxious, not really knowing what to expect. This year I'm more relaxed, just ready to go out there and compete."
View photos of players as they report to Panthers training camp at Wofford College.