MOBILE, Ala. – Draft pundits have unanimously identified three areas of need for the Carolina Panthers – wide receiver, offensive line and defensive back.
With that in mind, I sat down with NFL Draft writer Josh Norris in Mobile to get his take on how those position groups have fared at the Senior Bowl. Norris writes for Rotoworld.com/NBC Sports.
Wide receivers: The clear guy is (Vanderbilt wide receiver) Jordan Matthews. There are some comparisons to be made to (Chargers wide receiver) Keenan Allen, who had a really good rookie season. He's already one of the best route runners in the NFL. Matthews doesn't have the injury concerns. At Vanderbilt he was so technical. He does all the little things right.
And he doesn't mind going up and getting it at the catch point. Winning at the catch point in a contested situation might be even more important than separation on the ground with how the NFL rules are now. He does that really well. I don't know if the Panthers have anyone that can do that.
(Norris raises a good point, adding that the only jump ball thrown by quarterback Cam Newton this past season was to wide receiver Marvin McNutt in the end zone in the regular season finale.)
There are a ton of slot prospects here – Michael Campanaro from Wake Forest, he is super productive. Robert Herron from Wyoming, he wins in the slot and he's so elusive.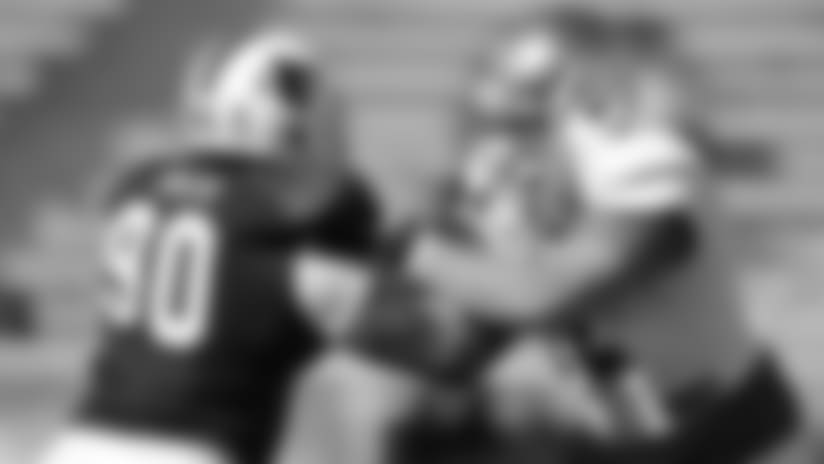 Offensive linemen: There might be one first-round guy here – that one first-round guy being Zack Martin. He played left tackle at Notre Dame. I wouldn't be surprised at all if he plays guard. He can play both. That versatility is what you want.
Billy Turner (North Dakota State) and Brandon Thomas (Clemson) are both second round guys.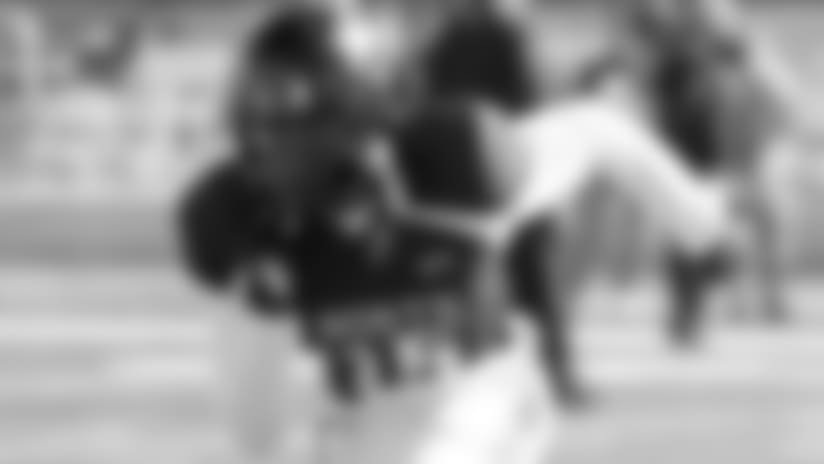 Defensive backs: Michigan State cornerback Darqueze Dennard (who did not attend the Senior Bowl) is my top corner in the class. Dennard is someone who gets physical with you right away and makes you play at his speed down the field. So his 40-time doesn't really matter.
Here, there is a safety that is really intriguing – Jimmie Ward from Northern Illinois. I wouldn't be surprised at all if he's the third or fourth safety selected. Some teams are going away from a smaller corner to play the slot and going with a bigger safety in that role. I think he can play that right away. He's someone to look at in the second or early third round.
Defensive linemen were some of the most impressive performers and Norris offered his take: (Defensive tackles) Will Sutton (Arizona State) and Aaron Donald (Pittsburgh) are going to be top 20 grades, just because they are going to offer interior disruption.
(Auburn defensive end) Dee Ford – I wouldn't be surprised if he played a roll similar to Mario Addison early in his career. This week he's only had to use his speed running around guys and that's great. The thing he showed at Auburn this year is hand use and leverage. If you can do that at that size, he's going to be very difficult to stop.
Norris on the importance of Senior Bowl performances: A lot of the coaches are just getting into working on these guys. This might even be their first exposure. And this is the first time many of these guys are getting NFL coaching. You have to see if what happens here matches up with the game action – positive or negative. But it's great to see how they react in these practice situations up close and personal and have them on an even playing field.