SPARTANBURG, S.C. - Any Panthers fan that noticed what Jordan Senn accomplished as the smallest starting linebacker in the NFL late last season had to smile.
Anyone but Senn himself, that is.
"I'm always so serious, always worried, thinking, 'I've got to do this. I've got to do that,'" Senn said. "For a long time, I felt like if I didn't behave that way then I wouldn't work hard.
"Now I'm realizing that I can have fun – get back to what the game used to be for me. Just look at guys who play relaxed and excited. They play better."
Senn's new approach certainly seemed to work in the Panthers' preseason debut Saturday, when he led all players with 13 tackles. He even managed to laugh off dislocating his left pinkie finger, simply pulling it back in place himself with no fuss.
"He's a physical guy who understands our scheme and handles things very well," Panthers head coach Ron Rivera said. "He did the same thing last year."
Rivera said Senn's primary role going forward would be on special teams. That also was the game plan last season, but a slew of injuries at linebacker moved Senn into the starting lineup for the final seven games.
At 5-11 and 225 pounds - the lightest starting linebacker down the stretch of the 2011 season by 16 pounds and shorter than all but one - Senn responded with five double-digit tackle games.
With 38 tackles in the final three games, you'd think he would have enjoyed the offseason, but he didn't. Senn's stress, however, was understandable given the circumstances he soon faced.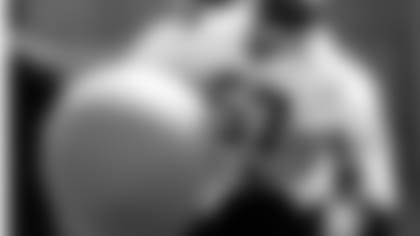 When the new league year began, the Panthers didn't initially re-sign Senn, and he became a free agent. He remained unsigned for a month, before the Panthers brought him back into the fold.
"They were looking at other options, so I wasn't sure what was going to happen or when," Senn said. "My agent talked to some other teams, but not real extensively.
"It was stressful, but I just did what I had to do to stay ready and remind myself that I did enough last year that I would end up somewhere."
Senn was happy to return to Carolina, and his happiness grew as his offseason preparations continued.
While training with fellow Oregon native and former high school teammate Greg Laybourn, a cornerback who has bounced around in his pursuit of a pro football career, Senn had a revelation.
"I'm looking at him and realizing, 'I'm doing what he wants to be doing, but he's the one with the light-hearted mentality of a kid, glad to still be playing,'" Senn said. "I came to the realization that this could be gone before I know it. I don't want to not enjoy it and then look back and realize I never really enjoyed the moment.
"So this year, I'm trying to have some fun for the first time in a while. I'm actually enjoying it while still working hard, and it's making it a little more exciting."