CHARLOTTE – It sure felt like two announcements were made during Carolina's 27-16 victory over the Eagles on Sunday Night Football at Bank of America Stadium.
One: Kawann Short has emerged as top-flight defensive tackle.
Two: Jared Allen has officially arrived in Carolina.
Short, coming off a two-sack performance at Seattle that earned him NFC Defensive Player of the Week, was dominant at times versus Philadelphia.
He finished with three sacks, four tackles for loss, one forced fumble and one pass defensed.
"(KK) is a destructive force," cornerback Josh Norman said. "When you can give time to the D-line, that big guy is going to eat over there."
Short, understated and humble as usual, laughed off talk about his dominance.
"I had been playing OK this year. But these last couple of games have been better," Short said. "I'm just trusting the process, trusting the plays and watching film more.
"I'm just playing ball. I know what I'm doing. I'm reading the pass sets and working my man."
Short's third sack came with 3:12 remaining in the game and the Eagles beginning a drive at their own 11-yard line trailing 24-16.
Allen produced the initial pressure and wrapped quarterback Sam Bradford's ankles. Short came from behind and popped the ball out, but Philadelphia recovered the loose ball for a 6-yard loss.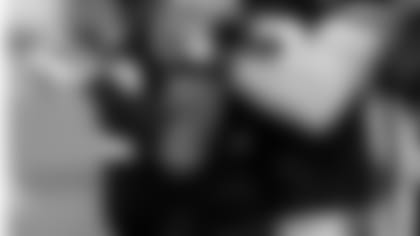 "I'm just so happy for KK – to have a D-tackle playing at that level," Allen said.
Like just about everyone watching, Allen thought that was his first sack as a Panther. He celebrated with his signature calf-roping dance and a wide smile, but according to the official stats, he hadn't yet registered a sack.
That changed three plays later. On first-and-10 from the 15, Allen powered through left tackle Matt Tobin – playing in place of injured perennial Pro Bowler Jason Peters – and dropped Bradford for a 6-yard loss. Then he roped another calf.
"I was able to get some good rushes there at the end of the fourth quarter," Allen said. "I was giving (Tobin) a lot of power and was able to get into him."
Teammates, notably the running backs, loved seeing the veteran finally break out his famed sack dance for the first time since joining the team in a trade with the Chicago Bears.
"I've been waiting to see the lasso," fullback Mike Tolbert said. "I love it. I played in San Diego when he played in Kansas City and I've seen it a lot on the wrong side. Seeing it on my team is definitely a positive."
Allen had a good laugh with teammates in the locker room as they recreated the dance. For the first time in his Panthers career, Allen truly felt like he was a part of the team.
He didn't make the trip to Seattle due to a pinched nerve, thus he missed an emotional comeback win in a hostile environment. But he came through for his teammates Sunday night in Charlotte.
"You want to contribute. You want to feel like you are doing something to help the team win. It felt good to go out there and have a good game," Allen said moments before putting on his cowboy hat and exiting the locker room.
"It's just fun. Everybody is celebrating everybody. That's what it is. It's a great feeling to be a part of."