CHARLOTTE – Several impressive performances prompted head coach Ron Rivera to say Cam Newton was playing the best football of his career earlier this season, but the quarterback has struggled in Carolina's last two games, completing 22-of-50 passes for 322 yards and no touchdowns with two interceptions.
"It's a combination of everything," offensive coordinator Mike Shula said. "There's been some times where there is a little bit of push where he hasn't quite stepped into his throw and thrown off his back foot. Maybe a little bit (off) mechanically – but not all the time."
At times, Newton has opted for low-percentage plays through the air instead of high-percentage check downs. Increased pressure in the pocket has also altered the timing of progressions and throws, which has contributed to Newton's decreased efficiency (Newton has been sacked seven times in the last two games).
But Shula insists this is just a bump in the road for Newton – something that can happen to any quarterback.
"We are not going to overreact to that. He is so much better now," Shula said. "I don't like the fact that people try to put one thing on a game or because there are a couple bad throws he's gone backwards? No."
Rivera said Newton has been pressing. Shula believes the same could be said for many on the Carolina offense, which needs to eliminate negative plays and take what the defense gives.
"Your go-to guys need to make plays when their numbers are called – but not try to do too much," Shula said. "I think there is a little bit of that with everybody."
---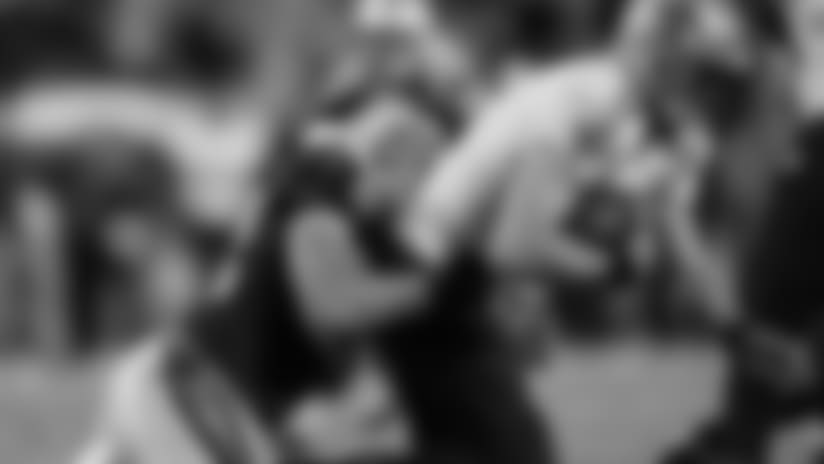 The end result hasn't yet improved, but defensive coordinator Sean McDermott is encouraged by Carolina's level of play defensively in the last two games.
"We are doing some good things," McDermott said. "The guys are playing with intensity and they're competing. But we've got some work to do, obviously."
McDermott mentioned two things that were particularly disappointing in last week's 28-10 loss to the New Orleans Saints.
The first was the pass interference penalty on cornerback Antoine Cason late in the first half, a penalty that occurred in the end zone and gave the Saints, who had no timeouts, first-and-goal from the 1-yard line in the closing seconds. New Orleans scored on the next play.
"Situational football," McDermott said. "Have to do a better job there."
The second was Carolina's inability to make third-down stops. New Orleans converted five-of-seven third downs in the second half.
"We've got to find ways to get off the field," McDermott said.
McDermott also gave examples of two positive plays that are indicative of what he believes the Panthers are capable of – nickel cornerback Colin Jones' relentless effort to sack Drew Brees after being upended and defensive tackle Dwan Edwards' interception off a deflection.
"When you watch the play where (Colin) got up after the blitz after being cut-blocked – that's who we are," McDermott said. "That's who we are when (Dwan) runs to the football like he did on that interception. You give yourself a chance when you do things like that."