CHARLOTTE – LaDarius Gunter is known for pressing the issue with receivers, but upon his arrival in Carolina, he found himself pressed between a pair of receivers.
Gunter, a physically imposing cornerback claimed off waivers from the Packers on Tuesday, has his locker situated along wide receivers row – between Devin Funchess and Fred Ross.
"He's in the hood over here!" Funchess exclaimed.
"I know I've got to be on point," Gunter said. "Wide receivers like to talk trash, so it should be fun."
Gunter believes going against imposing receivers like Funchess and Kelvin Benjamin will help him tackle the tall order he could face against the NFC South's stacked lineup of receivers. It will be interesting to see how he stacks up with Carolina's cornerbacks that hang out along Thieves Ave. on the other end of the locker room.
Gunter joins starters James Bradberry and Daryl Worley as corners at least 6 feet tall and at least 200 pounds. At 6-2, he's the tallest of the bunch.
"Anytime we have somebody here to compete with and challenge us each and every day, that's cool with me," Bradberry said.
Bradberry hasn't had much of time to size up his new teammate but knew that Gunter was a starter in Green Bay a season ago.
"He's a guy who started 15 games last year. He's a guy who can contribute for us," Rivera said. "I like his size. He's long and physical, and he has good ball skills. He plays with his eyes and his hands and has good movement."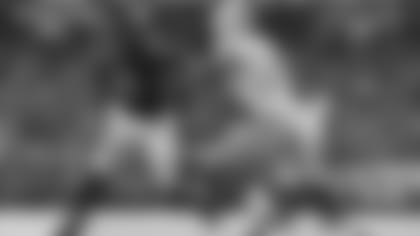 Undrafted in 2015 out of the University of Miami – where he played with injured rookie cornerback Corn Elder – Gunter was one of two undrafted rookies to make the Packers' initial 53-man roster. He played little during the regular season, but with Sam Shields injured, he was thrust into action in an NFC Wild Card victory over Washington.
A solid showing there combined with an injury riddled 2016 season for the Green Bay secondary set Gunter up to pace the Packers secondary in snaps and lead the team with 15 passes defensed. This offseason, however, Green Bay signed veteran corner Davon House away from Jacksonville and used the 33rd pick in the draft on corner Kevin King.
After Gunter played two snaps in Green Bay's season opener, the Packers waived him.
"Green Bay gave me two great years. I'm grateful for it. Now it's time for me to move on," Gunter said. "I want to take all the momentum I had in the preseason, bring it here and see where my season goes."
Gunter forced a fumble in the Packers' preseason opener, and in the final preseason game he had a sack and an interception over the course of three plays.
His mindset fits with those plays and should fit with the Panthers.
"Find the ball. Get the ball," Gunter said. "I just want to come in and compete."
View photos from the Panthers' week of practice leading up to their game against Buffalo.