Tight end Ed Dickson played in 100 percent of the offensive snaps, starting in place of the injured Greg Olsen. It marked Dickson's first 100 percent game since Nov. 18 of the 2012 season when he played for the Ravens.
Rookie wide receiver Curtis Samuel had a new career high in snaps as he was on the field for 36 offensive snaps (61 percent). He had two receptions on five targets, but also had a 31-yard rush on a reverse play, the longest rush for the Panthers this season.
Wide receiver Kelvin Benjamin left in the game in the first half after just seven snaps as he was tackled from behind on a slant pattern and injured his knee.
Cam Newton did not play in the final minutes of the game and backup quarterback Derek Anderson saw his first action of the 2017 season.
Although he didn't see any action on offense, rookie fullback Alex Armah made his professional debut, recording 10 snaps on special teams.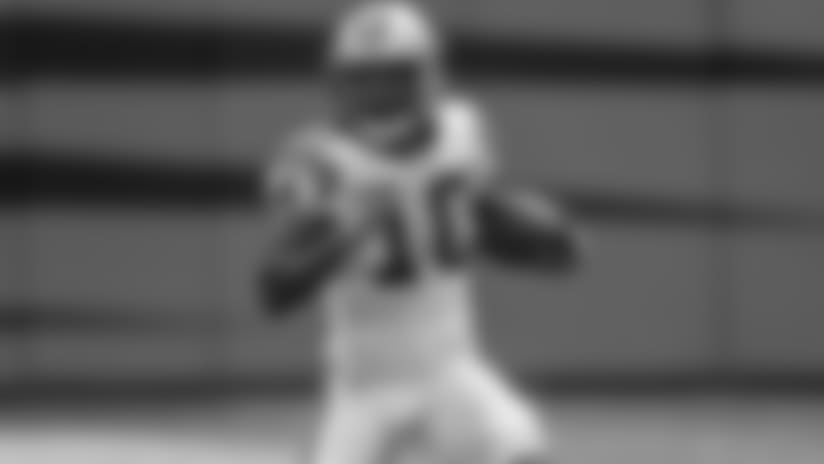 Linebacker Shaq Thompson played his highest number of snaps this season at 53. According to press box statistics, recorded a season-high seven tackles.
Linebacker Thomas Davis missed 13 defensive snaps with a rib injury. He returned to the game in the fourth quarter, but it marked his first missed snaps this season. David Mayo saw his first action on defense as a result.
Cornerback Captain Munnerlyn played his fewest snaps (11) since a Nov. 8 game last season when he was with Minnesota.
View the top photos from Panthers vs. Saints by team photographer Melissa Melvin-Rodriguez.