CHARLOTTE – Bank of America Stadium renovations are approaching the two-minute warning.
Director of stadium operations Scott Paul said Wednesday that the project is "95 percent" finished and should be completed before the gates open July 25 for Fan Fest.
"We're real close," Paul said. "Most of the work is complete in-bowl. By the end of the weekend, Turner (Construction) expects to concentrate most of their time and effort on the exterior site work in the four (escalator) towers."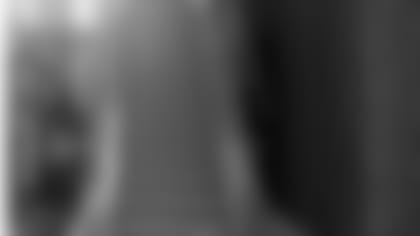 Paul and the Panthers showed off the stadium's impressive new video boards and ribbon boards, as well as the new distributed sound system. The boards flashed brilliant colors, while the sound system funneled music down to field level.
"Daktronics is in the testing phase for our video boards, along with our ribbon boards," Paul said. "Our AV consultants have been in this week commissioning the boards to great success. We'll continue to test, and then our scoreboard folks will start running our sponsor-type materials on there over the next month.
"Our sound system will be commissioned next week. Last year, our sound cluster was in the west end, so if you sat in the east end, we had to throw the sound 600 feet to get to you. Now with our distributed sound system, every person is 100 feet or less from a sound source."
Outside the bowl, all the new escalators have been powered up, and finishing work on the four escalator bays has begun. The glasswork on the stadium's new light domes is "99 percent done" according to Paul, with the dome's final three LED lighting packages scheduled to be installed next week.
The installation of new pavers outside of the stadium could continue until mid-July, but another major milestone that shows the heavy lifting is done will occur over the weekend.
"It will be a good day this weekend when we get rid of that large crane," Paul said, pointing to the massive crane near the west entrance. The crane near the East Gate has already been removed. "We'll demobilize it by Sunday afternoon."
Fans will enjoy the stadium's enhancements, and the Panthers want to make sure their fans get to experience them first.
"We felt it was important that we open up the building to Panthers fans first, on July 25, before the soccer match on August 2," Paul said. "We want to be one of the best stadiums if not the best stadium in the NFL. These renovations are going to help us get closer to that."