Snapped a touchdown-less streak of nearly 130 minutes with QB Cam Newton's three-yard scoring run late in the third quarter.
Have scored just three points in the fourth quarter, tied for fewest in the league with the Bengals (through three games) and Buccaneers (through two games).
Gave up 21 first downs and 362 yards. Their first two opponents, the 49ers and Bills, combined for 23 first downs and 393 yards.
Allowed the Saints to go 6-of-12 on third down. The 49ers and Bills went 6-of-24 on third down.
Allowed 149 rushing yards, their most in the series since the Saints ran for 163 yards on Sept. 16, 2012.
Won for just the second time in their past six meetings with the Panthers.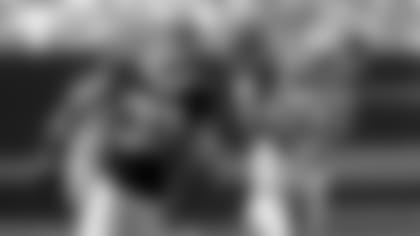 QB Cam Newton was held to 21 passing yards in the first half, his second-fewest in a first half (18 at Oakland on Nov. 27, 2017). His 43.8 passer rating for the game was the third-worst of his career.
RB Christian McCaffrey caught nine passes for 101 yards, becoming the first Carolina RB to hit the century mark since Jonathan Stewart had 100 yards receiving at Green Bay on Sept. 18, 2011.
WR Curtis Samuel took a reverse 31 yards, the Panthers' longest rush of the season.
DE Mario Addison had a sack for the sixth straight home game.
QB Drew Brees went through the first three games of a season without an interception for the first time in his career. He now has 12 touchdowns, three interceptions and 1,252 passing yards in his past four meetings with the Panthers.
WR Ted Ginn Jr. scored a touchdown for a team other than the Panthers for the first time since he was with the 49ers on Jan. 2, 2011.
View the top photos from Panthers vs. Saints by team photographer Melissa Melvin-Rodriguez.