Beat the Bills for the first time in Charlotte. The Panthers were 1-5 in the series with their lone win a 13-9 victory at Buffalo on Nov. 11, 2005.
Improved to 2-0 for the seventh time in franchise history. Carolina made the playoffs after all but one (2002) of its previous six 2-0 starts. 
Haven't allowed a touchdown through the first two games of a season for the first time in franchise history. The last NFL team to hold an opponent out of the end zone through the first two weeks was the 2010 Ravens. 
Haven't trailed this season. 
Allowed 176 total yards, their fewest in a regular season game since they limited San Francisco to 151 on Nov. 10, 2013. 
Allowed 107 passing yards, their fewest in a regular season game since they gave up just 46 in that 2013 win at San Francisco. 
Held the Bills, who led the league in rushing after Week 1 and for each of the past two seasons, to 69 rushing yards. Carolina is now 30-12 since 2013 when holding an opponent to fewer than 100 rushing yards. 
Limited the Bills to four conversions on their 13 third-down attempts. Through two games, Carolina's defense is holding opponents to 7-of-28 on third down and 1-of-6 on fourth down. 
Led in time of possession, 38:53-21:07. Through Sunday, Carolina leads the league with an average time of possession average of 36:37.
Tied a franchise record for fewest points scored in a win (9-6 at Atlanta on Sept. 9, 1997).
Had negative 15 net yards on 12 plays of the third quarter. 
Had their most sacks since they totaled 7.0 against the Jets on Nov. 24, 2014.
QB Cam Newton was sacked six times, tied for the fifth-most he's ever taken. 
WR Devin Funchess caught four passes for 68 yards, his most since his 120-yard game against Tampa Bay in the 2015 regular season finale. 
DE Julius Peppers picked up 2.0 sacks, his first multi-sack game since he had 1.5 for the Packers against the Bears in Week 2 last season. Peppers now needs just 5.0 sacks to pass Chris Doleman for fourth-most (150.5) in NFL history. 
K Graham Gano made all three of his field goal attempts for the second straight game. He's also booted all nine of his kickoffs this season out of the end zone for touchbacks.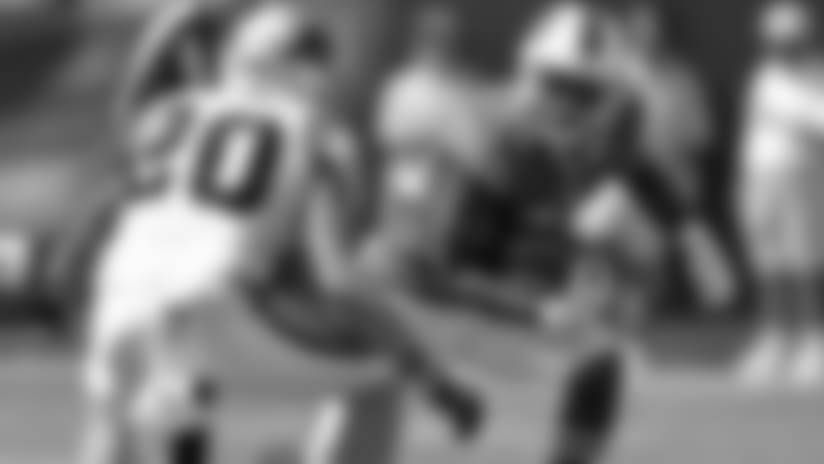 RB LeSean McCoy rushed 12 times for nine yards, the lowest total of his nine-year career when he's had more than six carries. 
DE Jerry Hughes had 2.0 sacks, his first multi-sack game since he had 2.0 in a win over the Ravens in Week 1 last year.    
View the top photos from Panthers vs Bills by team photographer Melissa Melvin-Rodriguez and second shooter Jamey Price.