Parity long ruled the NFC South, but now the Panthers rule.
Since division realignment in 2002 brought Carolina, Atlanta, New Orleans and Tampa Bay together, no team had ever won NFC South titles in back-to-back seasons before the Panthers put together what is now three consecutive division crowns.
But at the just completed NFL Scouting Combine, Panthers head coach Ron Rivera talked about being marked men in a division with talented quarterbacks and head coaches.
"I'll tell you, it's going to be exciting going into next season," Rivera said. "There are four quality quarterbacks in our division, and it's going to be very competitive because of also who the head coaches are. I think those guys all want to compete, and they all want to win.
"I know we're right in the middle of the crosshairs. We're going to be better because if not, we'll be overtaken. That's what makes the division so exciting."
The Panthers, coming off a 15-1 regular season and an appearance in Super Bowl 50, have to be the favorites, but here's a glimpse from the combine of how their pursuers are approaching things.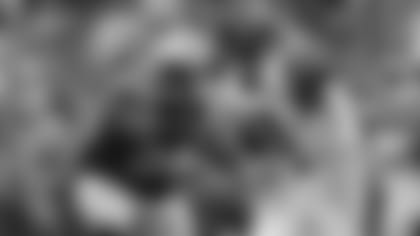 ATLANTA FALCONS (8-8, 1-5 NFC South)
Worth noting: Atlanta's lone division victory was Carolina's lone regular season loss.
The Falcons made much-needed strides on defense under first-year head coach Dan Quinn last season and were pretty good on offense as well before both units fell back to earth over the second half of the season.
On the next step with quarterback Matt Ryan: "Sometimes when a new coach comes in and you're still part of the same program it can almost be like being traded to the same city. New faces, new scheme, new ideas, new culture to some degree, so I think any time that he's been in it a year, he has down the things that he does really well in it. How can we tweak it to make it better? That's where we are at. I think, naturally, there are some things going from Year One to Year Two that you can improve, and I'm fully anticipating that."
On continuing to improve the defense: "I think it's the speed. If that part of our defense can get right, we can have a chance to affect the quarterback and create turnovers. That part of our game, we're not there yet. When we add that speed to the club, the foundation, the principles and the tackling, the mindset is firmly established."
On chasing Carolina: "If we just keep comparing ourselves to them, I don't think that's how you go about it. You do it in your own way. It's our speed, our attitude that we'll play with. We certainly tip our hats to them for the job they've done. But by the same token, we're coming, too."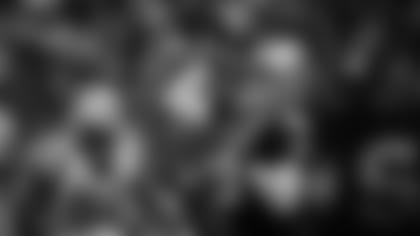 NEW ORLEANS SAINTS (7-9, 3-5 NFC South)
Worth noting: Had chance to win both Carolina matchups on final possession.
The Saints came on late – too late - last season, but the end of the season came with questions about aging franchise quarterback Drew Brees, entering the final year of a contract that would hit New Orleans hard in terms of the salary cap.
But longtime head coach Sean Payton, appearing on NFL Network at the combine, didn't appear concerned.
On Brees: "I just know there will be an extension, and I know things will get worked out … I know where he's at, and his mindset and his competitive nature of wanting to be successful. And I know, without speaking for him, both of us feel like there's still more success to be had."
On where his concerns lie instead, a year after the Saints ranked last in the NFL in points allowed: "I go to bed thinking about improving our defense. ... To the significance of this draft for our team, especially in our front seven, there are some areas that we have to address."
On chasing Carolina: "It's like when we were kids and that game 'King of the Hill' - if you weren't at the top of the hill, you were the ones trying to figure out how to get there. We're one of those teams now. ... To Carolina's credit, they've earned that position they're in."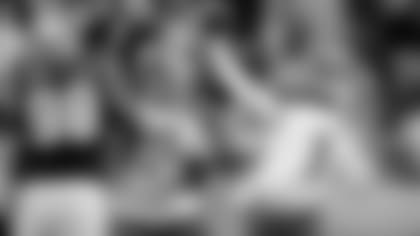 TAMPA BAY BUCCANEERS (6-10, 3-5 NFC South)
Worth noting: Have lost six straight to Carolina, the longest streak in series history.
The Buccaneers have the freshest and perhaps most intriguing quarterback/coach combo in second-year signal caller Jameis Winston and first-year head coach Dirk Koetter, formerly Tampa Bay's offensive coordinator.
Koetter on Winston's second season after the rookie helped the Buccaneers rank fifth in the NFL in offensive yards but just 20th in scoring: "It was really fortunate that he was able to go out to the Pro Bowl and spend some time with the top players in the league at every position, and I think all that did was motivate Jameis to continue to get better. With coaching, I believe it with quarterback play as well, experience is the best teacher. So the fact that Jameis has a better idea of what to expect moving forward I think will enable him to continue to get better."
On an already solid defense headed by first-year defensive coordinator Mike Smith, formerly Atlanta's head coach: "I saw those guys every day in practice, so it's not like I never looked at them before, but you know we had two players in the Pro Bowl in Lavonte David and Gerald McCoy. With Kwon Alexander, the outstanding rookie linebacker that we had, those will be the guys that we build around."
On chasing Carolina: "I think the Panthers are a great team for us to model ourselves after. They've hit on their draft picks, they've been patient with their coaches, they have excellent players and they're very well coached. They've done a great job there, and it gives us the pattern that we need to shoot for."
View the top photos from the head coach's season.