CHARLOTTE – Devin Funchess didn't exactly envision spending most of the first quarter against San Diego getting stitches for the first time in his life.
But that was the situation for the wide receiver after taking a low hit from Chargers safety Jahleel Addae and landing square on his face.
"I thought I had enough separation, but he took my knee out," Funchess recalled. "I hit my face, and my tooth split my lip. I thought I bit my tongue off. I was happy it was just my lip.
"I was all good. I was just trying to get back on the field."
Funchess got stitched up and returned in the closing minutes of the first quarter, though trainers were performing maintenance on his lip throughout the game.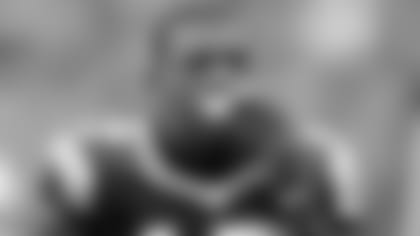 When the offense started a drive early in the second quarter, it was Funchess who made a major impact.
On second-and-10, quarterback Cam Newton connected with him for a 27-yard gain to get things rolling.
Moments later, on third-and-goal, Funchess gained some separation against cornerback Trevor Williams in the slot, and Newton fired a strike for a 6-yard touchdown.
When asked if the injury provided any additional motivation, Funchess downplayed that idea.
"I make those plays regardless. You don't have to get hurt to go make a play," he said.
As Newton would say after the game, Funchess was simply doing his job. But the day's work was a little tougher than usual. Funchess has the wound to prove it.
"It was good for him to come back and show that toughness," Newton said. "He already had my respect, and for him to do that made it even better."
View game action photos from Carolina's 28-16 win over San Diego.