CHARLOTTE – Naming individual standouts from the offseason workout program isn't a fun exercise for strength and conditioning coach Joe Kenn.
"We could list 20 guys off the top of my head every year," Kenn said, shaking his head. "My core group of guys work hard every day, and when they're not here they're working hard."
But when Kenn ultimately gave in, he immediately knew where to start.
"I would single out Cam Newton first," he said. "Cam came back extremely focused, and that's a testament to him. Whatever his self-evaluation was during the offseason, kudos to him. It was impressive to see for all of us. He understands his role. He could have taken a little step back knowing he was coming off shoulder surgery, but it was the exact opposite."
The franchise quarterback couldn't practice or even throw during spring practices. So he attacked his rehab and workout regimen with assistant strength and conditioning coach Jason Benguche, who has worked closely with Newton since his arrival in 2013.
"I think a guy with a lesser work ethic and lesser drive would have taken that whole situation pretty negatively," Benguche said. "But he took advantage of every opportunity he was able to work at something. Did everything we asked and more. That speaks boatloads. Really, a guy in his position could have taken it easy knowing how much time he had (before training camp.) He probably would have been fine, but that's just not the type of guy he is. He was super focused the whole way through.
"He's so hard on himself and internally motivated as an athlete. He wants things to go a little differently than they did last year."
There were several other spring standouts Kenn mentioned:
Guards Trai Turner and Andrew Norwell
"A guy who was very much improved because he has a lot of what I would call 'weight room talent,' was Trai," Kenn said. "He really stepped his game up in this part of the process. I think it's maturity. He's going into Year Four and he's only 24 years old. He understands that he can be a very good player. I also think it helps that he pals around with Norwell.
"In the seven years I've been here, Norwell's progress as a weight room athlete is the best we've come across."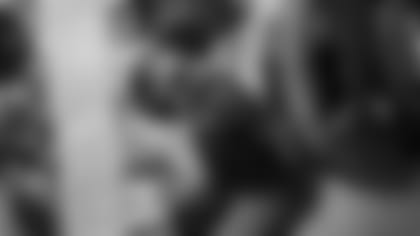 Cornerback Captain Munnerlyn
"Captain coming back was really good for that group of DBs," Kenn said. "He's not afraid to say he's got little man syndrome, but in here, he's a big man. Pound for pound he may be one of the strongest guys in the NFL. Kevon Seymour latched on to him and Daryl had a really good offseason. I thought that was a cool mentorship in the making."
Wide receiver Russell Shepard
"Russell Shepard came in and took a vocal role with a position group that needed someone to help bring it together," Kenn said. "We need guys to be vocal sometimes. And he's willing to step to the plate and be that guy. When you get seasoned vets, they understand what the process is. Guys like he and (safety) Mike Adams – they fit right in."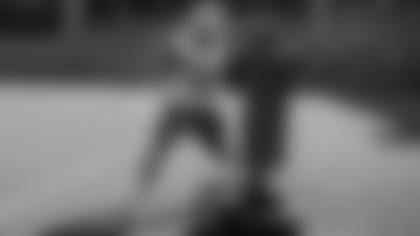 "Coaching in the NFL, you're coaching some of the best athletes in the world. Some of them play outstanding on the field, and you look at them like, 'Man, I just don't see it.' When Cam Newton and Julius Peppers walk in, you're in awe," Kenn said.
"Those are true anomalies. Julius is running conditioning stride for stride with Luke Kuechly and Thomas Davis – and he weighs 50 pounds more. That's why he's in Year 16. I don't know how many games he's missed in his NFL career, but I don't think it's many. There's a reason for that."