The NFC South has an elite cadre of quarterbacks. The foursome have totaled 346 career wins combined, more than any other division's active starting quarterbacks. Three of the four have led their teams to the Super Bowl and two have won MVP honors in the last four seasons.
Carolina Panthers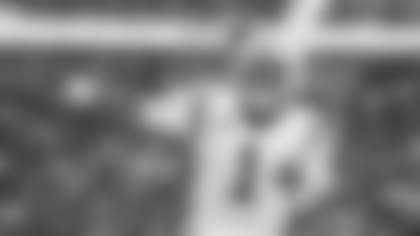 THE SKINNY: All eyes are on Cam Newton as he returns from offseason shoulder surgery. Shoulder problems caused him to miss the last two games of the 2018 season, after he started the year on a torrid pace for completion percentage and accuracy.
WHAT WORKED IN 2018: When Newton was healthy, the Panthers were rolling. In the season's first eight games, Newton boasted a passer rating over 100, a 15-to-4 touchdown to interception ratio and was sacked just 12 times.
WHAT DIDN'T WORK IN 2018: When Newton wasn't fully healthy, the Panthers struggled. In Carolina's seven-game slide to end the season, Newton's accuracy and arm strength slowly got worse and worse.
WHO'S BACK FOR 2019: Newton returns after his offseason procedure and is on track to throw at training camp. Backups Kyle Allen and Taylor Heinicke, each of whom started a game last year, also return.
WHO'S NEW FOR 2019: Carolina drafted local product Will Grier in the third round of the 2019 Draft.
BIGGEST QUESTION MARKS: How will Newton's health and throwing motion impact his production? Between Allen, Grier and Heinicke, who will emerge as the backup?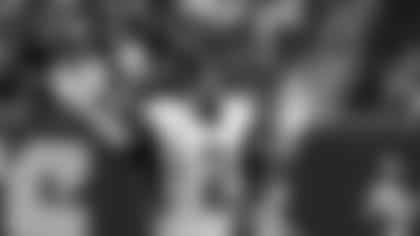 THE SKINNY: Despite Atlanta's record, Matt Ryan produced some gaudy numbers in 2018, finishing third in the NFL in passing yards.
WHAT WORKED IN 2018: Ryan threw for 4,924 yards and 35 touchdowns with a 108.1 passer rating. He was just 20 yards off his career high from 2016 when he won MVP, and tied that career season with just seven interceptions.
WHAT DIDN'T WORK IN 2018: Ryan's performances didn't translate to victories. He put up nearly comparable numbers in seven wins versus nine losses, except for one category: sacks taken.
WHO'S BACK FOR 2019: Ryan enters his 12th season in Atlanta as he can potentially move into 10th place all-time in career NFL passing yards. Matt Schaub enters his 16th season in the NFL as Ryan's backup.
BIGGEST QUESTION MARKS: Can Ryan stay upright? When he gets reasonable protection, the Falcons offense is humming.
New Orleans Saints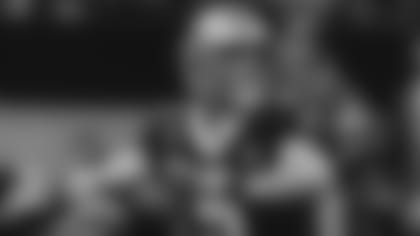 THE SKINNY: Last season, Drew Brees broke Peyton Manning's all-time record for passing yards. This year, he will be gunning for his passing touchdown record.
WHAT WORKED IN 2018: Brees led the NFL with a 74.4 completion percentage while only throwing five interceptions, second-fewest among eligible passers.
WHAT DIDN'T WORK IN 2018: Brees didn't have the gaudy yardage numbers of past seasons. He failed to reach 4,000 passing yards for the first time since 2005.
WHO'S BACK FOR 2019: Brees alongside backup quarterbacks Taysom Hill and Teddy Bridgewater. Hill played in 182 snaps last season in a variety of roles. He was a runner, passer and decoy that kept defenses off-balance.
BIGGEST QUESTION MARKS: Is this the year that Brees starts showing his age? Will head coach Sean Payton continue to use Hill at such a high rate?
Tampa Bay Buccaneers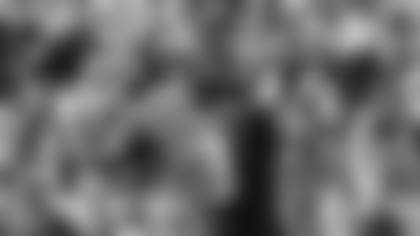 THE SKINNY: Jameis Winston was benched last season in favor of Ryan Fitzpatrick, but earned the starting job back by the end of the season and will start this season.
WHAT WORKED IN 2018: Fitzpatrick and Winston helped the Buccaneers lead the NFL in passing yards.
WHAT DIDN'T WORK IN 2018: The Buccaneers also led the NFL in total interceptions.
WHO'S BACK FOR 2019: Winston returns with the starting job as Fitzpatrick is down the road in Miami.
WHO'S NEW FOR 2019: Tampa Bay brought in Blaine Gabbert from Tennessee to back up Winston.
BIGGEST QUESTION MARKS: Winston finished the season strong. Will that continue into the start of 2019?
–––––––––––––––––––––––––––––––––––––––––––––––––––––––––––––––––––––––––––––––––
Finally, here are some superlatives for the NFC South quarterbacks:
BEST NEWCOMER: Grier takes this honor as the only drafted quarterback in the division this season.
MOST UNDERRATED: Ryan probably doesn't get his due as an all-time great passer while having to share the division with Brees for all these years.
CAN'T MISS ON TV: Newton is the most dynamic playmaker at quarterback in over a decade. When he's healthy, he is appointment television.
MOST WELL-ROUNDED: Brees is one of the best passers in NFL history. And he continues to produce at age 40.