CHARLOTTE – The last cornerback who talked a lot around here believed he could morph himself into the Dark Knight.
Two seasons removed from Josh Norman, it appears the Panthers have finally found a replacement. As a yapper, at least. 
"I talk," second-round cornerback Donte Jackson after Friday's rookie minicamp. "But I don't really do the superhero thing.
"I wake up like this. Just a natural edge. Like Beyoncé said, 'She woke up like that.'"
Moments later, as Ron Rivera began his session with the media, Carolina's head coach wondered aloud:
"Did he just quote Beyoncé?"
"He is a personality. He's got a lot of confidence," Rivera continued. "You see it on the field. You see it when you talk to him. You watch it in his gait, the way he carries himself. That's the type of attitude you have to have if you want to play in this league. You have to have a certain type of swagger.
"Josh Norman had it. He had it from Day One. You guys saw it. He struggled a little bit, but because of his swagger, he was able to bring himself back. Well, this young man's got something."
That he does. But words eventually lose their effect if a guy can't play. The Panthers believe Jackson can. Not surprisingly, so does he. 
"Guys who play with that fire and who talk about it – that's just something that I feel like every DB should have that type of attitude," Jackson said. "Some people call it cocky. Some people call it arrogant. I just call it playing DB."
To be fair, he also calls it cocky. It's actually the only word he uses to describe himself in his Twitter bio.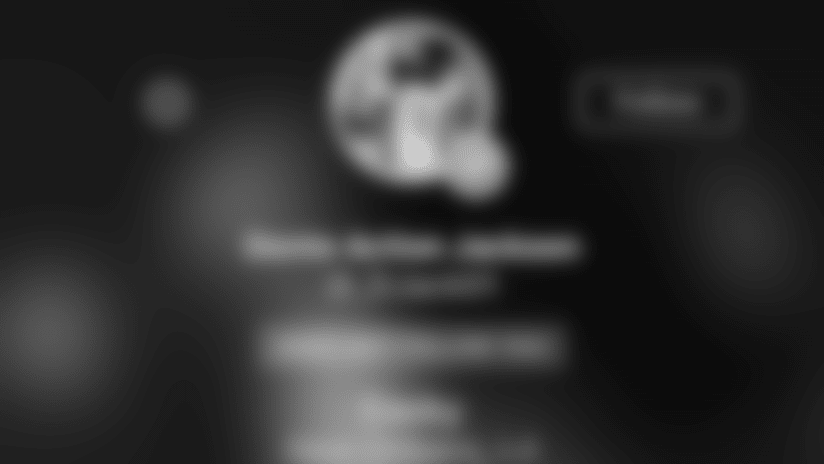 ](https://twitter.com/_DJack01)
Asked to compare himself to corners in the pros, Jackson mentioned Norman, the Rams' Marcus Peters and perhaps the gutsiest of any talkers these days, Jacksonville's Jalen Ramsey. 
"He lets you know what he's about to do and he lets you know after he do it," Jackson said. "It's fun. I feel like playing secondary. It's funner that way. When you're out there competing - talk about it. Let them know."
Perhaps you're thinking right about now that this is a lot of bluster for a guy with exactly zero pro snaps under his belt. But we can probably all agree it's something the Panthers' secondary has been badly missing in the post-Norman era.  
"It instills confidence. A little esprit de corps helps go a long way because other guys will feel it and they'll feed off it," Rivera said. "Even though he's a rookie, if he goes out and makes some plays, people feed off that."
Again, that 'if' is significant. The talking is fun now, but it could turn into nothing but noise if the slight Jackson struggles against NFL offenses. 
Of course, that's not something he's worried about. 
"I play with confidence. I'm going to talk about it. Walk it like I talk it," said Jackson, who was then asked if this 'swagger' was something he learned. 
"Nah," he replied. "I was born with it."