CHARLOTTE – Good decision-makers make for good football players, and the decision-making process doesn't end when practice does.
"On a cold day, a little apple cider is a strong move," safety Colin Jones said. "On a hot day I want something refreshing, so maybe something with a little pineapple it in. Or chocolate."
Jones and many of his teammates cap their practice sessions with a smoothie prepared by Jennifer Brunelli, who serves as sports dietitian/nutrition consultant for the Panthers. As players walk back into Bank of America Stadium from the practice fields, Brunelli waits with freshly made concoctions that are both pleasing to the palate and beneficial to the body.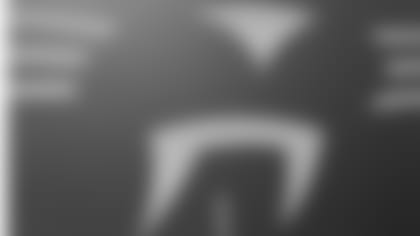 Brunelli recently shared a couple of her recipes – a smoothie that became a staple during the dog days and a hot drink that should be popular down the stretch.
3/4 cup pineapple
1/2 banana
1/3 cup shredded carrot
3/4 cup orange juice
1/2 cup ice
dash cinnamon
20-40g whey protein isolate
-Combine all ingredients in a blender until smooth.
2 chai tea bags
2 cups boiling water
1 cup Apple cider
1/4 cup pomegranate juice
1/2 slice orange
cinnamon stick
-Steep tea bags in boiling water for five minutes. Remove bags, combine all ingredients in a crockpot or on the stove top for 30 minutes on low heat.