CHARLOTTE – Tom Brady needs no introduction.
"It's Tom Brady," linebacker Luke Kuechly said. "I don't know what else you need to say about him."
One of the things that makes the Patriots quarterback so great – aside from the arm talent, precision, football IQ, etc. – is the way he utilizes all the weapons at his disposal.
The pieces around him have constantly changed over the years. But no matter who is in that huddle, Brady always consistently produces at a high level. He's already thrown for 1,092 yards in 2017, making him the only quarterback to surpass the 1,000-yard mark through three games. Oh, and he's the league leader with eight touchdown passes.
Part of what makes Brady and this offense so difficult to stop is the way they shift the emphasis from week to week. It's tough for defenses to get a bead on what's coming.
"These guys are so good because everything is always changing," Kuechly explained. "One week (running back) James White will have eight catches, the next week he gets one catch. They do such a good job of game-planning and making sure they're not predictable. They create matchups that they like and they attack."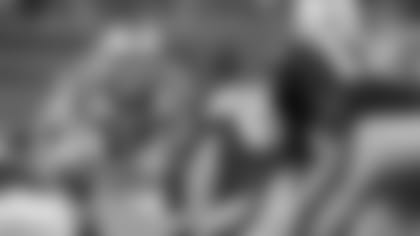 There are big names like tight end Rob Gronkowski and wide receiver Brandin Cooks who are fully capable of dominating a game. But Brady doesn't care who the target is. He won't force-feed. When he finds a mismatch, wherever that may be, he'll exploit it.
"He's not going to try to do too much," safety Kurt Coleman said. "He finds one-on-one situations. He trusts his guys to go up and make plays. He'll dink and dunk when he doesn't see anything deep.
"Brady is the greatest quarterback in my eyes. It's truly remarkable what he's able to do."
So it's clear the Panthers respect Brady. Not exactly breaking news. But they don't want to be victimized on his latest highlight reel, especially after a disappointing outing against Drew Brees and the Saints last week.
"Very eager," linebacker Thomas Davis said. "We started the season out strong the first two games. The last game we didn't play well at all – across the board. We understand that. Whenever you have a day like that, you want another opportunity to get back out there and compete."
View photos from the Panthers' week of practice leading up to their game against the Patriots.