CHARLOTTE – The Panthers' longest-tenured wide receiver is 23 years old. Devin Funchess, a veteran of three whole NFL seasons, turns 24 next month.  
That's why coaches and the front office felt the need to add someone with a bit more seasoning. Enter Torrey Smith, who's inherited the "OG" label previously held by Jerricho Cotchery and Ted Ginn Jr.  
But Smith isn't that old of a guy. Shoot, he's still lucky enough to be sitting under the 30 mark.  
Twenty-nine for another nine months.  
"All right," Byrd replies, "that's close enough."  
As his new, younger teammates helped Smith find his way around the facilities at Bank of America Stadium this week, he marveled at how quickly roles can change. It was only seven years ago when Smith was a Ravens' second-round pick who found a mentor in Anquan Boldin.  
"I was with Anquan at a golf event last week," Smith recalls, "and I asked him, 'Wait, what year were you when I came into the league?' He was like, 'When you came in, I think it was my eighth or ninth year.'  
"So now I'm in my eighth year and I'm like, 'Woah!' It's weird to picture that I'm in the same boat. Time flies. It goes by so fast." 
In addition to Smith's experience, the Panthers traded for him because he's still fast and they desperately missed having someone like Ginn in a field-stretching role last season. Smith's numbers during his lone year in Philadelphia – 36 receptions, 430 yards, two touchdowns – weren't eye-popping. But he provided a jolt to the Eagles' postseason run, catching 13 passes for 157 yards and a 41-yard score.
"I think physically, I'm still young. I haven't lost a step or anything like that," says Smith, whose career totals include 302 receptions, 4,951 yards, 39 touchdowns and two Super Bowl wins.
"But mentally, I'm definitely an older guy. When I think of older people, I'm that guy - almost 30, married, have two kids. So you talk to any 20-something year old coming in here, I'm the old guy regardless."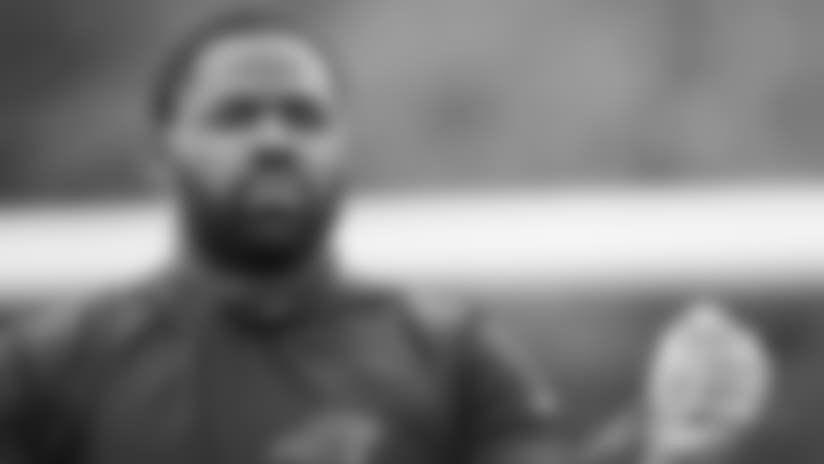 Add up the ages of the 11 players who currently make up Carolina's receivers room and you get an average of 23.8. Six are under 25 and only three have eclipsed 25: Jarius Wright (28), Russell Shepard (27) and Smith, who's the only guy on the roster with big, fat rings.
"He's somebody that's been on two Super Bowl-winning teams. He's been in the league now for at least eight years, so he's been around for a while," Byrd reminds. "As young players, that's really what we need is experienced people to be able to help us through different situations."
Even though Smith wasn't labeled the "OG" in his two previous stops, he held a leadership role in both Philly and San Francisco. Now he's the oldest guy in a room that includes a 23-year-old "veteran" like Funchess and Curtis Samuel, who has until August to say he's still just 21. 
"(Leadership) is key because it could be the difference. If you have a lot of talent and you have bad leadership, you're not going anywhere whether it's in football, business, family or whatever," Smith says.  
"Obviously, I can still play. It's a great opportunity to compete here. But my responsibility off the field is just as big as my responsibility on it."
View photos of the players working in the weight room as part of the 2018 offseason program.