CHARLOTTE – From a team perspective, the Panthers' season obviously didn't end the way Trai Turner hoped it would.
But from a personal perspective, Turner was relieved with the way things played out.
The team's starting right guard spent the final three games of the regular season in the concussion protocol. He was cleared on the eve of Carolina's wild card game in his native New Orleans and played every offensive snap in the Saints' 31-26 victory.
"I wanted to win of course, but I was able to finish on the field and walk off. I think that's big for me and big for the mental aspect of things," Turner said. "There definitely was some soul searching for me in the midst of dealing with something like that, so I think it was huge for me to come back and finish the season the way that I really wanted to."
Turner said he came out of the game feeling healthy after what he called an "intense" few weeks. Turner had never dealt with a concussion in his career.
"It's intense as far as what it feels like and what you go through to start feeling better," Turner said. "And then when you feel better, it's like, 'Yeah, but I haven't hit anybody,' so you really don't know.
"But once you go through a whole game and you feel good, that gives you confidence."
Turner will go into next season feeling confident about his personal situation and about the Panthers' potential.
"For us as a team, I'm just proud of the way we overcame certain obstacles," Turner said. "We hit that midway point at 4-3 and then finished 11-5? There aren't too many teams that can put a stretch together like that.
"It's a testament to the work ethic the players have and also the coaches. Now we just have to continue to put it together. We're not that far off."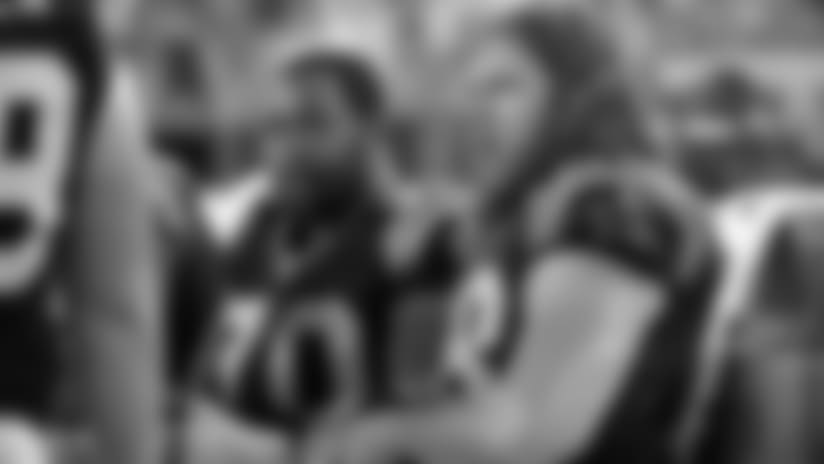 Turner, a third-round draft choice in 2014, signed a contract extension through the 2021 season just before training camp. Fellow guard Andrew Norwell came in as an undrafted rookie the same year and is now set to become an unrestricted free agent after an All-Pro season.
"Of course it's a business, but I'm fighting for it," Turner said when asked of his hopes of continuing to team with Norwell. "I just keep saying what I have to say about it and just mention it every now and then. Not that it may matter that much, but it's worth a shot.
"He's a great guy. I'll be happy for him no matter what happens. I just want him to be happy no matter what happens and continue with the success and blessings."
Turner, of course, has similar hopes for himself. He's still just 24 years old and made the Pro Bowl in 2015 and 2016 before facing some obstacles this past season.
"This definitely was personally one of my most challenging years, but when it's one of those years that makes you into the person that you are," Turner said. "It made me grow as a person, as a player, as an individual."