CHARLOTTE – Former Panthers offensive lineman Travelle Wharton will announce Carolina's second-round picks (40th and 64th overall) at the 2017 NFL Draft in Philadelphia.
Former players have announced a pick in the second round since 2010. The list includes wide receiver Muhsin Muhammad (2010), fullback Brad Hoover (2011), defensive end Mike Rucker (2012), safety Mike Minter (2013), wide receiver Mark Carrier (2014), safety Pat Terrell (2015) and cornerback Chris Gamble (2016).
"I'm excited to get up there and announce the pick and see what the future holds for the Panthers," Wharton said. "You watch these drafts and you know all the work that has been put in. Whoever they pick is coming to a great organization. I'll be ecstatic for whoever comes off that board."
Wharton, a Greenville, S.C., native, was selected in the third round from the University of South Carolina. He spent nine of his 10 NFL seasons with the Panthers.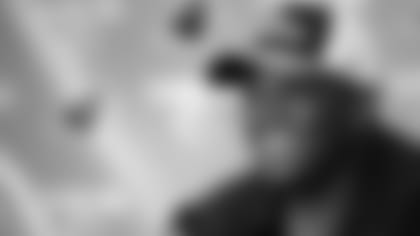 "It was nerve-wreaking. I didn't know which round I was going to go. You hear all kinds of things," Wharton said of his draft day experience. "I remember walking away from the TV, walking outside and I actually left my phone out there. I didn't know who was on the clock but then my wife and my sister came running at me with the phone. It was a call from a private number, and (then Panthers head coach) John Fox was on the other end. I couldn't believe it."
After Wharton announces the selection in Philadelphia, he'll return to Bank of America Stadium to continue in his new role with the team.
Wharton has some prior experience in coaching. He took an internship at a local high school following his rookie season, and following his retirement he spent the 2015 season with his alma mater. Wharton started out as a quality control coach and was later promoted to offensive line coach for the final six games of the season.
"I want to observe and learn as much as possible," Wharton said. "I'll get an opportunity to work with great coaches. Coach John Matsko and Coach Ray Brown – both of those guys really helped me later on in my career. They challenged me in ways I hadn't been challenged before. They kept the pressure on me, and I loved that. They don't let anybody cut any corners.
"What better way to see if I want to be in this profession than learn from those two guys?"
---
DAVIS ANNOUNCING ROUND ONE: Linebacker Thomas Davis will announce Carolina's first-round pick at the 2017 NFL Draft. This is the third year in a row that Davis will be announcing one of the team's selections.
In 2015, Davis, who had been named Walter Payton NFL Man of the Year, announced the Shaq Thompson selection at No. 25 overall. In 2016, Davis announced the Daryl Worley selection in the third round.
OLSEN ANNOUNCING ROUND THREE: Tight end Greg Olsen, a Walter Payton NFL Man of the Year finalist this past year, will announce Carolina's third-round draft choice.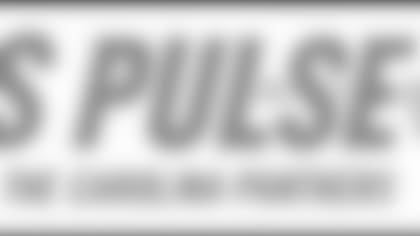 ](https://nfl.csharmony.epsilon.com/pc/clubs/Panthers/Account/register)