CHARLOTTE – Entering Monday night's matchup between the Panthers and Buccaneers, there was plenty of talk in Tampa Bay about the need for second-year signal caller Jameis Winston to protect the football.
Winston had thrown an interception in seven consecutive games, and his head coach said it wasn't "rocket science" why his team was struggling.
"We're minus-nine on the season – we're just not giving ourselves a chance," Dirk Koetter said. "Jameis understands that. We just have to execute it."
Derek Anderson also understands the importance of protecting the football. But after Carolina suffered a 17-14 defeat to the Buccaneers and fell to 1-4 on the season, it was the 12-year veteran who was lamenting costly mistakes.
"He (Winston) didn't turn the ball over. I turned the ball over," Anderson said. "I think that was a point of emphasis for them.
"Unfortunately, we had bad plays at the wrong time."
More often than not, turnovers influence the outcome. And when you turn the ball over four times and the other team doesn't turn it over at all, that math usually adds up to defeat.
Anderson, who started just his third game as a Panther in place of an injured Cam Newton, was effective throughout the night.
He completed 18-of-28 passes for 278 yards and didn't take a sack. But he fumbled the ball away and threw two interceptions.
"I thought DA played pretty well," head coach Ron Rivera said. "I know he probably wishes he had one throw back."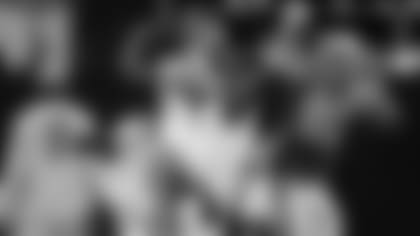 That throw came on first-and-goal from the 1-yard line with Carolina looking to break a 14-14 tie in the fourth quarter. Anderson's play-action pass for tight end Greg Olsen was picked off by cornerback Brent Grimes in the corner of the end zone.
"If I could have it back, I would obviously throw it away," Anderson said. "Obviously, the interception at the end on the 1-yard line is the difference-maker."
Said Rivera: "We didn't protect the football. We have to be able to protect the football."
That's what the Panthers did so well in 2015 when they finished with the best turnover differential in the league at plus-20. It's what they must to do to right the ship in 2016.
"Running the ball and controlling the clock, not turning the ball over – that's our recipe for winning games," Anderson said.
It's the recipe the Buccaneers followed to victory on Monday night.
View game action photos from Carolina's 17-14 loss to Tampa Bay.