MOBILE, Ala. – They face the same questions, the same doubts. As undersized wide receivers they can all relate.
But there is a place in the NFL for explosive receivers who can stretch a defense, even if they are under six feet tall.
The 2015 Senior Bowl practices featured several wide receivers who fit that description. The list includes Duke's Jamison Crowder, Miami's Phillip Dorsett and Kansas State's Tyler Lockett, and they each took turns turning heads.
Crowder created arguably as much buzz as anyone during Senior Bowl practices. The 5-foot-8, 174-pound wide receiver, who finished his college career with 283 receptions for 3,641 yards and 23 touchdowns, routinely made plays in Mobile.
"Everybody knows I'm not the biggest, so I think my speed and quickness is my biggest advantage. I'm trying to put it on display," Crowder said. "I've never won anyone over by the eye test. It's been that way pretty much all my life."
Dorsett, who said he's capable of producing the fastest 40-yard dash time of all the draft eligible prospects, showed he could routinely gain separation and make plays down the field. But the 5-foot-9, 183-pounder knows the scouts want to see more.
"I'm a downfield threat, but I want to show teams that I am more than that," said Dorsett, who recorded 36 catches for 871 yards and 10 touchdowns as a senior. "(I'm working on) getting off press coverage. If you can't get off press coverage, you can't play in the NFL. That's what you are going to see a lot."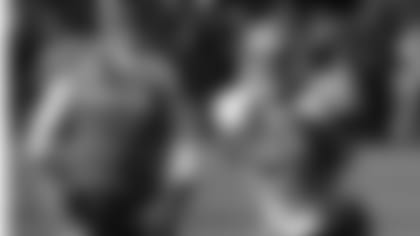 Cornerbacks struggled to lay a hand on Lockett during one-on-one drills at the Senior Bowl. Lockett set 17 school records at Kansas State, including career catches (249), career receiving yards (3,710) and career receiving touchdowns (29). Evidently, the 5-foot-10, 181-pounder didn't let his size hold him back in college.
Like Crowder and Dorsett, Lockett is out to prove it won't hold him back in the NFL.
"Regardless of height, it's all about the heart," Lockett said. "As small as I am, I'm tough and I'll take a hit. I'll do whatever it takes for my team to win."
Added Dorsett: "When you are a little guy you've got to have a lot of heart out there. You have to maximize your tools and, hopefully, you can overcome your size."
In addition to top-flight athleticism, there's a certain toughness that's required to succeed when you're the smallest guy on the field, and these promising prospects have plenty of NFL examples to follow.
"You have a lot of great smaller guys in the league nowadays. T.Y Hilton, Steve Smith, Brandin Cooks – guys like that," Crowder said.
"The thing about those small guys, they have speed and quickness, but they also have that competitive edge. They play hard; they play as if they are 6-foot-3. You can't coach that competiveness inside."