CHARLOTTE – Head coach Ron Rivera passionately shared his heartfelt belief following a narrow loss in Oakland that the Panthers' season could still be salvaged, but he emphasized that no room for error remained.
Following an error-filled setback Sunday in Seattle, the great expectations that Rivera and his team understandably held tightly to were replaced by a difficult dose of reality that numerous NFL teams must face this time of year but that the Panthers didn't see coming.
"We all had grand expectations. Shoot, I really wanted to get back to the Super Bowl and win it," Rivera said. "I made that statement early in the year, and I still felt like we had an opportunity, but we just didn't capitalize."
With the Panthers coming off a 15-1 regular season and an appearance in Super Bowl 50, most who studied the 2016 schedule when it was released in April would have guessed that the West Coast swing to Oakland and Seattle would be a test of Carolina's mettle as it positioned itself for another playoff run.
Instead, two losses against teams that now sport a combined record of 18-5-1 leave the Panthers at 4-8 and mathematically alive for the playoffs but not a lot more.
"Expectations were high, and we had opportunities," Rivera said. "We lost five games this year by a field goal or less, and that's a tough pill to swallow because it's a matter of a play here or a play there. Who knows, but unfortunately you are what your record says you are."
Rivera's message to his team after Sunday's 40-7 loss to the Seahawks was that while the Panthers' journey this season likely won't end where everyone in the locker room hoped, the journey still continues.
"That's exactly what we talked about, that, 'Guys, this is the situation that we're in. There's no turning away it,' " Rivera said. "The bottom line is that we've got to go out and do the things that we're capable of and play to the best of our ability and see what happens."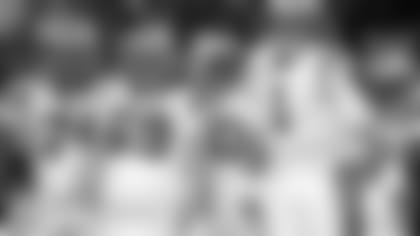 Rivera said he is concerned with the mental health of his team given the disappointment of how things have gone, but there is still work to be done both for the sake of this season and for how it will set up things for next season.
Physical health is a concern as well and of course one of the reasons the Panthers find themselves where they are.
The piecemeal offensive line didn't do enough to pave a way to victory, but it didn't allow a sack and didn't back down against a fierce Seattle defense in the face of what Rivera recently described as a position catastrophe. The defense was missing multiple key starters and leaders on every level – linebacker Luke Kuechly, safety Kurt Coleman and sack leader Mario Addison entering the game, then defensive end Charles Johnson and cornerback Daryl Worley during the game.
Rivera didn't offer any injury updates Monday, but the physical toll sustained by a team that was trying to repeat as NFC champions is just one part of the story.
"You are concerned because it's about the mental health right now of the team. It's been disappointing, it really has," Rivera said. "We're going to evaluate things eventually, but we've got four games left. I think it's a good opportunity to see where we are, see what our character is and see what we can build on."
View the top photos from Panthers vs. Seahawks by team photographer Melissa Melvin-Rodriguez.