What will it take for the Panthers to win five in a row?
Travel to San Francisco and beat a team that is looking for six in a row.
"This is one of the best teams we've played this year," linebacker Luke Kuechly said. "It will be a good challenge."
The 49ers – the reigning NFC champions – are again one of the favorites to reach the Super Bowl. The Panthers – who have outscored opponents 133-48 during their four-game winning streak – are looking forward to playing a team of that caliber in their stadium.
"It's important. Everybody is looking at the 49ers as a Super Bowl team. Going out and getting a win would be big for our organization," fullback Mike Tolbert said.
Said head coach Ron Rivera: "First and foremost, it's about who they are as a football team. They are defending NFC champs. Secondly, their style of play. They are a very physical football team. Third – they are a talented football team. You want to be able to beat teams like that."
The Panthers get that chance Sunday at Candlestick Park. Here's what to watch.
RUN FIRST: Cornerback Captain Munnerlyn needs no reminder how explosive 49ers quarterback Colin Kaepernick can be.
"I'll never forget watching this guy play Green Bay (in the playoffs) last year, and he just took off on those guys," Munnerlyn said, recalling Kaepernick's 181-yard rushing performance. "He looked like a running back. He's a tough quarterback to defend. He can run and throw."
The 49ers have been a lot more proficient running than throwing in 2013. San Francisco ranks first in the NFL in rushing (153.0 yards per game) and last in passing (189.9 yards per game).
The Panthers' primary objective every week is to stop the run first, and they've proven stingy against the run, ranking second in the NFL (79.1 yards per game).
They'll have their toughest challenge to date, trying to contain Kaepernick and running back Frank Gore.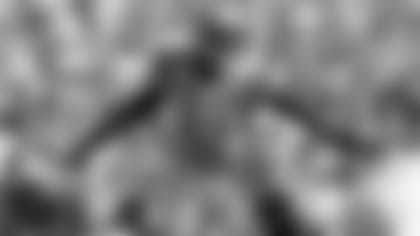 CAM REBOUNDS: Last week, quarterback Cam Newton spoke about needing to quickly move past turnovers.
"One thing that I realized playing in this league, especially as a quarterback, turnovers are going to happen," Newton said. "Do you want them to happen? Absolutely not. But for me, it's about bouncing back."
After three games without a turnover, Newton threw two interceptions in last week's win over the Atlanta Falcons.
Bouncing back by playing turnover-free football will be critical in San Francisco.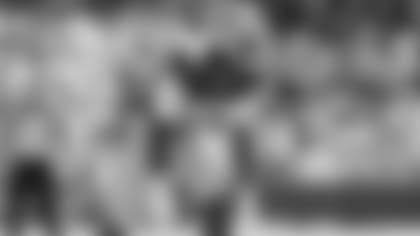 SMITH'S RETURN: San Francisco linebacker Aldon Smith is expected to return to action for the first time since Week 3.
Smith – who has 38 sacks in 35 career games played – spent the last five weeks away from the team in an in-patient treatment facility dealing with a substance abuse problem.
"The challenge is being able to block him," Rivera said. "He's so quick. He's got a great first step. He gets vertical very quickly, and he's got long arms. He's ideal as far as a pass rusher."
CHANDLER STARTS: Converted defensive lineman Nate Chandler was thrust into the game due to injuries and played well at right guard against the Falcons.
Now, Chandler is preparing for his first career start at right guard against one of the league's most disruptive defensive fronts. Rivera knows he'll be tested.
"A team will say, 'We've got to see if we can exploit the new kid,'" Rivera said. He's going to have to be on his Ps and Qs."