The Panthers (3-2) are hoping to put an end to two streaks this Sunday against the Cincinnati Bengals (3-1) at Paul Brown Stadium (1:00 p.m., FOX).
The Bengals have won 11 consecutive regular season homes games, and the Panthers have lost eight consecutive games against AFC North opponents.
"There's a lot of talk about us playing against AFC North teams and about our physicality and how physical we can be," linebacker Thomas Davis said. "People are questioning that right now, and we take that as a challenge. We take it to heart. So we are going to go out there and show them what we are capable of."
Carolina is coming off a thrilling comeback victory over the Chicago Bears, while Cincinnati is looking to bounce back from its first defeat of the season – a lopsided loss to the New England Patriots on Monday Night Football.
"We've got to win up front on both sides – that, to me, is where the games have been (won and lost) for us this year," head coach Ron Rivera said. "If you look at (the Bengals), they'll probably tell you the same thing."
Controlling the line of scrimmage will again be paramount. Here some other keys to the game.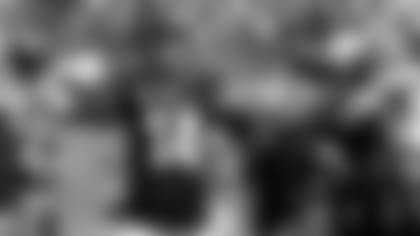 BRACE FOR BENGALS' QUICK THROWS: Bengals quarterback Andy Dalton is getting the ball out of his hands faster than any quarterback in the league right now. That's how the Cincinnati offense operates, and it makes rushing the passer difficult.
In fact, the Bengals have allowed just one sack this season – a statistic the Panthers' pass rushers are very aware of.
"You look at how quick the quarterback gets the ball out of his hands. It's really what it boils down to," Davis explained. "No matter what kind of blitz you have on or what kind of D-line, when the quarterback is able to get the ball out of his hands as fast as Dalton can, you are not going to be able to get pressure on him."
So how do you defend it? The Panthers must tackle well when Dalton throws checkdowns to explosive running back Giovani Bernard and quick, timing patterns to his receivers. Batted balls by the defensive line at the line of scrimmage would help the cause as well.
If they do that, they can create the down-and-distance situations needed to rush the passer.
"You've got to be able to get them into second and third-and-long situations," Rivera said.
Added defensive end Mario Addison: "If he holds it, we'll be able to put pressure on him, I know that."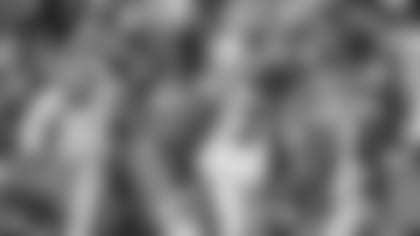 RUNNING CHALLENGE: The Panthers have been waiting for a breakout game from their rushing attack, and against the Bengals they face a unit that ranks 27th against the run.
But Cincinnati got a big boost to their run defense this week with Pro Bowl linebacker Vontaze Burfict returning to action.
"We have to be prepared for him," quarterback Cam Newton said. "That linebacker corps is loaded."
And when Newton drops back to throw, he can expect a variety of fronts and blitzes from all angles.
"They show a lot of different looks," Newton said. "They have a lot of blitz packages and they have a lot of talent on their defense. We have to stay ahead on the sticks and finish drives."
INJURY IMPACT: Bengals' star wide receiver A.J. Green is expected to miss Sunday's game with a toe injury and fellow-wideout Marvin Jones remains out with an ankle injury. That leaves Mohammed Sanu as the go-to target for Dalton.
On the flip side, Carolina has injury issues in the secondary. Cornerbacks Josh Norman (concussion) and Bene Benwikere (ankle) will not play. Melvin White and Charles Godfrey will fill in.