With playoff appearances in three of his four seasons on the San Diego Chargers staff, Ron Rivera wants to produce similar results with the Panthers.
Rivera's former team and his current team have travelled similar paths this season heading into Sunday's matchup, but it's not the path either had in mind.
"Our seasons kind of mirror each other. Our expectations were a lot higher, and we had some bad, crazy things happen," Rivera said. "But having said that, I do look forward to going back to San Diego. It's a neat opportunity.
"We're both carrying momentum into it. It should be a good football game, an exciting game."
Each team enters Sunday's game (4 p.m., FOX) coming off its most impressive victory to date. The Panthers took down an 11-1 Atlanta team last Sunday, while the Chargers (5-8) traveled across the country and knocked off Pittsburgh.
Here's a look at what the Panthers need to do to be the team that successfully carries the momentum forward.
GETTING THE POINT(S): At the most basic level, winning football games comes down to scoring points.
It's something the Chargers have done a better job of on the whole, but the Panthers have done a better job of late.
The Chargers rank 27th in the NFL in total yards but have managed to parlay that into ranking 18th in the league in scoring (22.5 points per game). The Panthers rank 16th in yards but are just 23rd in points (20.4).
The Panthers, however, have scored in the 20s in six of their last seven games, while the Chargers have reached 20 just four times over the same stretch.
Carolina obviously needs to keep its recent scoring trend going.
---
TURNOVER TREND: The teams' turnover stories have been similar, with the Panthers earning one more takeaway than turnover. The Chargers are dead even.
There is a very strong correlation between Carolina taking care of the ball and taking care of business. While the Panthers have averaged just under two turnovers per game in their nine losses, they've turned it over a total of one time in their four victories.
---
DUAL THREAT: Chargers opponents long have been aware of the threat posed by tight end Antonio Gates, but the Panthers must also be mindful of quarterback Philip Rivers' new favorite target.
At 6-2 and 217 pounds, wide receiver Danario Alexander looks a bit like a new-school tight end. Released by the St. Louis Rams in the preseason and signed by the Chargers midseason, Alexander has caught fire, averaging 111 receiving yards and one touchdown per game over his last five.
Gates hasn't totaled 111 yards or scored a touchdown over his last five games, but he demands defensive attention nonetheless.
---
PRIME REAL ESTATE: Field position can make all the difference in a close game, and the Panthers could have their work cut out in that regard.
While the Chargers rank in the top 10 in gross and net punting, the Panthers rank in the bottom four in both categories. The good news is that rookie punter Brad Nortman had a nice game in both regards against Atlanta last week, booming a 58-yarder on one punt and forcing a fair catch at the 10-yard line on his other punt.
---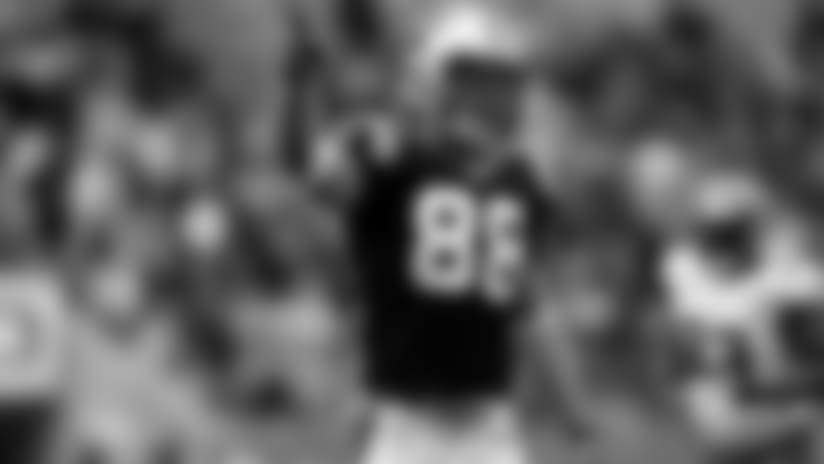 PLAY LIKE YOU MEAN IT: The Chargers won their final four games in 2008 to make the playoffs with an 8-8 record and are mathematically alive to do it again, though a Steelers win Sunday would end the longshot scenario.
While the Chargers currently have a slim chance, the Panthers have no chance to make the playoffs. But with several former San Diego players and coaches on the payroll, they'll still have plenty of motivation.
Even if that weren't the case, Carolina's character shown through with the way the Panthers attacked last week's "meaningless" game against the Falcons.
"On the whole, we're not playing for a whole lot," Panthers tight end Greg Olsen said. "But one thing that you can count on from this group is that we're going to treat each game as an important part of the season, and we're going to prepare to win and play hard.
"It will be no different this week. We want to finish the season out right."