With six consecutive victories, including back-to-back triumphs over teams that participated in last season's AFC and NFC Championship games, the Carolina Panthers are on a roll.
But the Panthers understand that the Miami Dolphins are capable of slowing their roll, even if some outsiders are overlooking this Week 12 matchup.
"It's not a name like New England or San Francisco, so some people let that play into it. But we don't," safety Mike Mitchell said. "They're 5-5, and they're hungry. If you look at the AFC, they're right there in the playoff hunt. We're going to have to bring our 'A' game."
The Dolphins have gotten as much press as the NFL's highest-profile teams of late, but not for their performance on the field. Jonathan Martin's decision to leave the team and the suspension of fellow offensive lineman Richie Incognito have been making headlines since late October.
But Miami has managed to play through it. The Dolphins, who started the season 3-0, lost four consecutive games before the incident but have won two of three since.
"I know this: When I played for Mike Ditka, one thing he always did was look for a rallying point. This could become a rallying point," head coach Ron Rivera said. "I can imagine that's how I would try to handle it."
Here's how Rivera and his Panthers will try to handle the Dolphins in Miami on Sunday at 1 p.m. ET.
GETTING TO THE QUARTERBACK: The Dolphins, already missing starters Martin and Incognito and possibly center Mike Pouncey for a second consecutive game, have yielded a league-high 41 sacks.
The Panthers defense ranks ninth in the NFL with 31 sacks, so keeping those trends trending could be a key to victory.
"The numbers show that they've given up some sacks, but we've got to tighten some things up on our end," defensive coordinator Sean McDermott said. "By no means have we arrived defensively to where we want to be."
The Panthers will be without sack leader Charles Johnson, but they still have plenty of pieces in place. Bookend defensive end Greg Hardy - who ranks second on the team with six sacks - is always raring to go, linebacker Thomas Davis has three sacks, and the interior of the line is a factor as well with veteran Dwan Edwards coming on of late.
TAMING TANNEHILL: The Dolphins' sack stats might be even more of a mess if not for second-year quarterback Ryan Tannehill, an elusive and effective signal caller.
"They do some really nice things," Rivera said. "Tannehill makes good decisions. He's been in this system since college, so it's not like it's something new. He may be a young quarterback, but he understands the system."
Not surprisingly, turning over Tannehill, who has completed 224-of-366 passes for 2,474 yards and 14 touchdowns, is key. He's thrown a total of three interceptions in the Dolphins' five wins and eight in their five losses.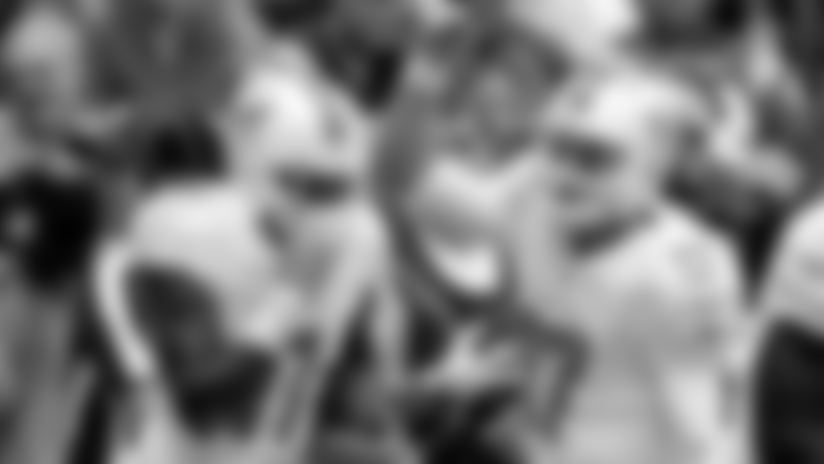 SPEED KILLS: With running back Lamar Miller, who leads Miami with 467 yards on 104 carries, and wide receiver Mike Wallace at Tannehill's disposal, the Dolphins are capable of making big plays.
"Lamar Miller and Mike Wallace have speed – that's very evident," linebacker Luke Kuechly said. "You've got to account for that."
Wallace, a big offseason signing for Miami, is a big-play threat with 44 receptions for 534 yards, but the Panthers have done a good job of limiting big plays this season and must continue to do so.
"They've got some fast receivers that are very explosive, and Tannehill makes great decisions and great throws," cornerback Captain Munnerlyn said. "It's tough to stop a team like that, but the defense will be ready for it."
GAINING GROUND: It looks like another good matchup on paper for the Panthers' rushing attack, but football isn't played on paper.
The Patriots entered last week's game 30th in the league against the run but held Carolina's running backs to 41 yards. Yes, quarterback Cam Newton gained 62 yards on the ground, but the Panthers obviously prefer that their running backs lead the way.
Miami ranks 25th against the run.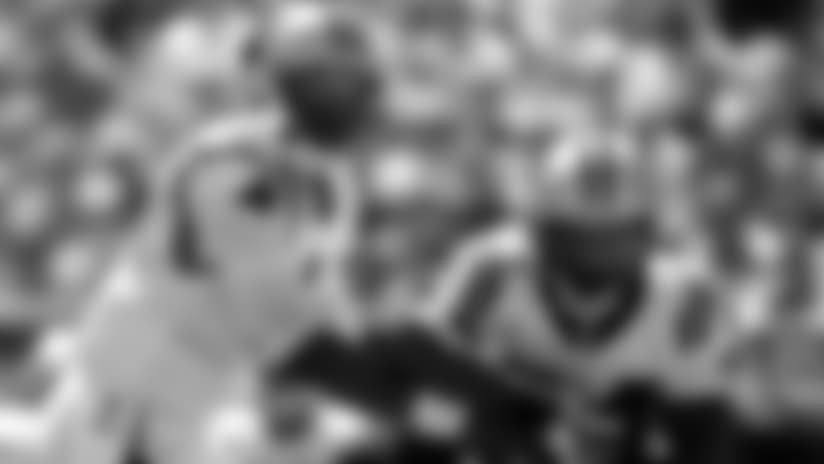 CLOSERS: The Panthers would love to find themselves running the ball to run out a clock on a franchise-tying seventh consecutive victory. They've shown the last two weeks that they can win close games, but they'd rather not. After winning the first four games in their streak by an average of 20.5 points, they've won the last two by an average of 2.5 points.